If you have something wrong with your name mentioned in your bank account. Then you can change it or more particularly correct it, I can say. In this guide of mine, I will tell you how you can change name in Bank of India account.
Here Bank of India allows its account holders to change the name no matter what kind of account he or she holds. But only and only when the account holder is providing proper proof documents to it.
The name is a very important part of the KYC details of the customers. And hence all the banks that are operating in India are very strict when it comes to changing the name and other KYC details.
You can use this guide in 3 cases,
You have changed your name after marriage.
Your name is spelled wrong in the bank account.
And in case you have changed your name legally in India.
No matter what is the reason for the change in your care. You have to make sure that you have a proper supporting document with you.
Steps to Change Name in Bank of India Account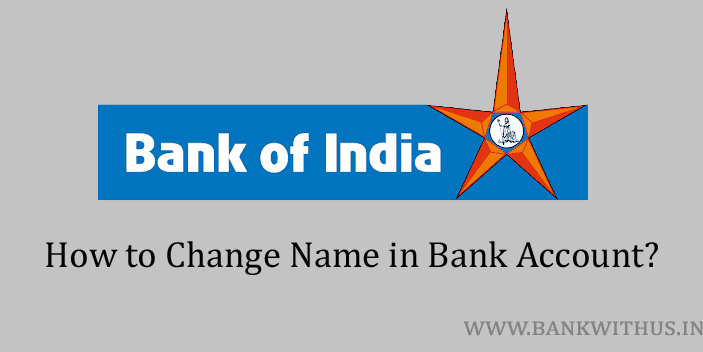 Being the account holder of BOI you can are not allowed to change your name online using mobile banking or internet banking. The only way you have got with you is by visiting your home branch.
Steps to Change Name in Bank of India Account:
Take a sheet of paper.
Start writing an application letter addressing the branch manager of your Bank of India's home branch.
Mention your details like your name and bank account number.
The subject of the letter should be "Change of Name in Bank Account".
In the body of the letter explaining the reason why you want to change the name in your bank account.
Mention your old name and also the new name.
Also mention the name of the document that you are providing to the bank as the proof document in enclosures.
Take a clear photocopy of the document and make your signature on it.
Attach the application letter with a photocopy, visit your home branch and submit both to the bank officials.
The bank will not charge you for this change. For more information, you can call the customer care of the bank on 1800 22 0229. (toll-free) And have a talk with the customer support executive of the bank.
Conclusion
The bank officials will not ask you to submit the original copy of the document. But you have to carry it for verification purposes with you. It can take up to 2 working days to update your name in bank records.