If you have an account with the Bank of India which is also known as BOI to its account holder. And have changed the place where you live or updated the address. Then this guide will help you out with the steps to change address in the Bank of India account.
The bank allows you to change the address in the bank records. And the same can be printed in the new bank passbook you get from the bank. But there is a condition applied to you. And that is you should provide proper address proof document to the bank.
The address proof you are providing should certify your new address of residence. And the same will be also verified by the bank. Only then the address in your bank account will be changed. So before you start following this process you should work on your new address proof document.
Steps to Change Address in Bank of India Account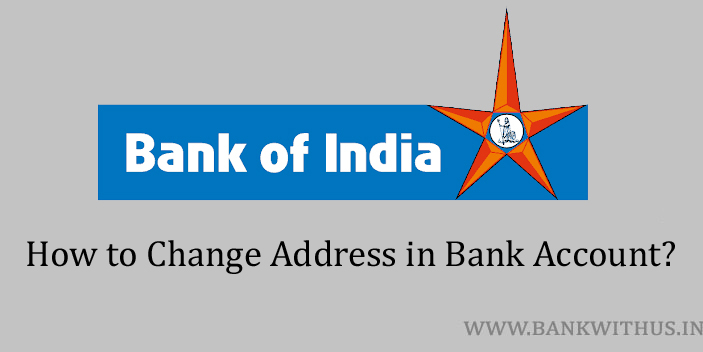 As the address is a very important part of the KYC details, the bank does not allow you to change it online. In other words, there is no online method to make this change. You will have to follow the offline method only that is explained below in this guide.
Steps to Change Address in Bank of India Account:
Take your updated address proof document.
Get a clear photocopy of the document.
Make your signature on the document to make it self-attested.
Take an A4 size paper.
Write an application letter addressing the branch manager of your BOI's home branch.
The subject of the letter should be "Change of Address in Bank Records".
In the body part of the letter explain that you have changed your address and want to update the same in the account.
Make sure you mention your bank account number and the new address in the body of the letter.
Attach the application letter and the photocopy and submit it to the bank officials.
Conclusion
The process is very simple as you can read above. But while you visit your Bank of India's home branch make sure you carry the original copy of the document. Because the bank will ask you to show the original copy for verification purposes. If you fail to carry that then you can show them in the Digilocker app too.