Debit cards are also known popularly as ATM cards in India. These cards help us to withdraw money and make payments 24×7 and 365 days a year. Our cards are protected in a number of ways. But the most popular security layer is the PIN number. In this guide, I will tell you how you can change Bank of India ATM PIN number.
It is a good practice to keep changing the PIN from time to time. If you ever feel your PIN is exposed to someone. Then the first thing you should do without wasting a single minute is to change it. And while changing your PIN you should not use the one which can be easily guessed by anyone.
People usually use their DOB, last digits of the mobile number, card number, vehicle number, etc. All these things are very easy to be guessed by anyone. So you should avoid such PIN numbers. If you lost your card somewhere then you should not change the PIN. Instead of that, you should block it immediately.
Steps to Change Bank of India ATM PIN Number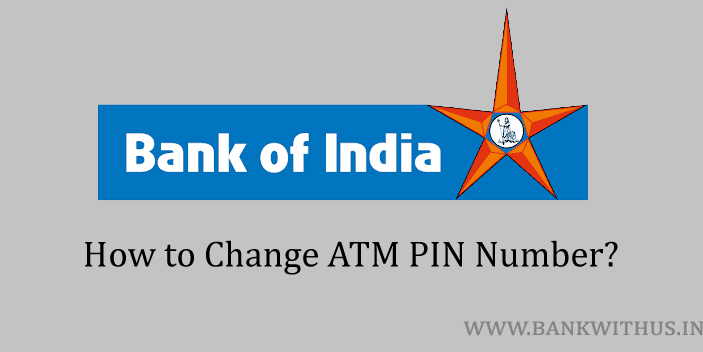 Find out where the nearest ATM machine of the Bank of India is.
Visit the ATM machine.
Insert your debit card into the machine.
Choose the language in which you would like to use the machine.
Enter your existing PIN number.
Select "Banking" → "Change PIN".
You will receive an OTP on your registered mobile number.
Enter the OTP correctly.
Now set your new PIN number and press the "Confirm" button.
Conclusion
This transaction you make using the ATM machine will be considered a non-financial transaction. Just make sure that you have not used up all your free ATM usage for the month. If yes then the bank may charge you for the change of PIN. So in such cases, I recommend you to use the internet banking service of the mobile banking app of Bank of India.