There are a lot of things that we can do with the help of internet banking and mobile banking services. One thing among those is funds transfer. Before you can do the transfer it is recommended that you add the receiver's account as a beneficiary. Once you are done with the transfer. You also can delete the beneficiary. In this guide, I will tell you how you can delete beneficiary account in Bank of India.
The bank does not charge anything to add the beneficiary. Just like that, you will not be charged anything to delete it as well. You can delete the beneficiary using the internet banking services and also using the mobile banking app of the bank. In this guide, I have explained internet banking methods.
The Process to Delete Beneficiary in Bank of India Online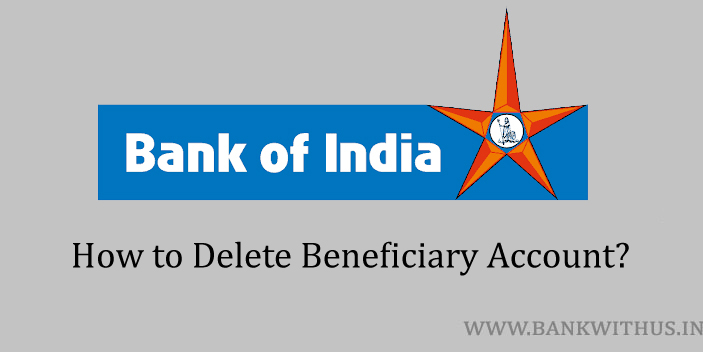 Visit the official website of the Bank of India.
Click on the "Internet Banking".
Choose which type of user you are. (Personal or Corporate)
Enter your account details and login into your account.
Click on "Transfers".
Select the type of beneficiary you want to delete from the left sidebar. (IMPS, NEFT, RTGS)
Click on "View / Delete Beneficiary".
Select the beneficiary account that you wish to delete.
And click on the "Delete" button to delete it.
Conclusion
The account will be deleted instantly once you click on the delete button. There is no waiting period. In the future, if you wish to add the same account back you can do it. The bank will not stop you from doing it. Make sure you never share your account details with anyone. And no one from the bank will ever contact you asking for your sensitive account details. If you need more help then call the customer care of the bank on 1800 22 0229 this is a toll-free number.