Keeping things up to date in the bank records is very important. I am talking about things like your address, registered mobile number, etc. Along with these two, you should also make sure that your email address is up to date. This will help you to enjoy some more benefits from your bank account. In this guide, I will tell you how you can register or change email address in BOI Account.
Even though the email address is a part of the KYC details of any account it is not a major one. And that is the reason why many banks allow their account holders to change or register or update this detail online. When there is an online method available then nobody will like to follow the offline method. And that is the reason why I have explained the online method in this guide.
Steps to Register or Change Email Address in BOI Account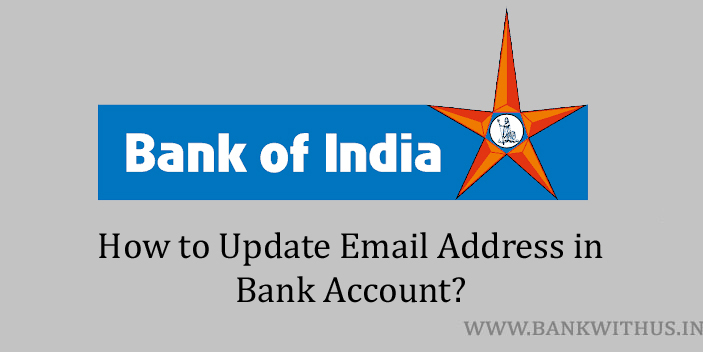 Follow the instructions given below to change or update or register your address with your bank account.
Steps to Update Email Address in Bank of India Account:
Visit the official website of the Bank of India.
Open the internet banking portal of the website.
Select if you want to use personal or corporate internet banking.
Solve the captcha and click on the submit button.
Click on Options → My Profile.
Then click on "Update Email Address".
Enter your Email address in the space provided and click on the submit button.
Enter the OTP you will receive that the bank sends you via SMS and follow the on-screen instructions.
Conclusion
In case if you don't want to follow the online method or want to follow the offline method by visiting your home branch. Then you can use the ReKYC form of the Bank of India. The form is available for free download on the official website of the bank. For more information, you call the customer care of BOI on 1800 22 0229. This is a toll-free number and you will be able to speak with the support executive of the bank.