Internet banking or NetBanking has become very common these days. We use it or mobile banking for almost all of our transactions. But if you have forgotten your password. Then there is no need to worry. In this guide, I will tell you how you can reset CSB Bank NetBanking password.
You can do this online and there is no need to visit any branch of CSB Bank. This can be done right from the comfort of your home using the official website of the bank. There are multiple things that you can use to reset your password.
And they are,
Password reset using OTP.
Using the ATM Card details.
And getting a physical copy of your password.
If you wish to use the OTP and the ATM Card details then you will not be charged anything. But in case if you wish to receive the password as a physical copy to your address. Then the bank will charge you for that. I recommend you to use the ATM card details as it makes the process very easy.
The Process to Reset CSB Bank NetBanking Password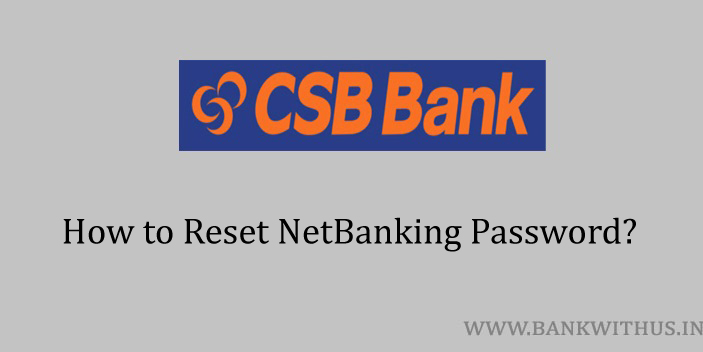 Visit the official website of CSB Bank.
Open the "Password Reset" page.
Enter your User ID.
Select "Reset Online Using ATM Card".
Enter your bank account number.
After that enter your ATM card number, expiry date, and CVV.
On the next page, you have to enter your preferred password.
Solve the captcha.
And finally, click on the "Submit" button to reset your NetBanking password.
Conclusion
Your new password will come into effect instantly. So you can start using the NetBanking services using your new password. Make sure that you never share your account password and card details with anyone. And no one from the bank will ever contact you asking for such details. If you need more help then you can call customer care of CSB Bank on 1800 266 9090. (toll-free)