KYC or know your customer procedure has to be completed by the account holder. If not then there will be some limits applicable on the account. The PAN card is an important part of the KYC. In this guide, I will tell you how you can link PAN Card with CSB Bank account.
You have to visit your home branch and fill in the PAN card updation form. Along with the form, you will have to submit a photocopy of your document. The bank will then verify your details by comparing them to your original copy and process your request.
Most of the times people think that they have to submit the original copy of the PAN Card to the bank. But that is not true. The bank only needs a photocopy of your document. But the bank needs the customer to show the original copy for the purpose of verification.
The Process to Link PAN Card with CSB Bank Account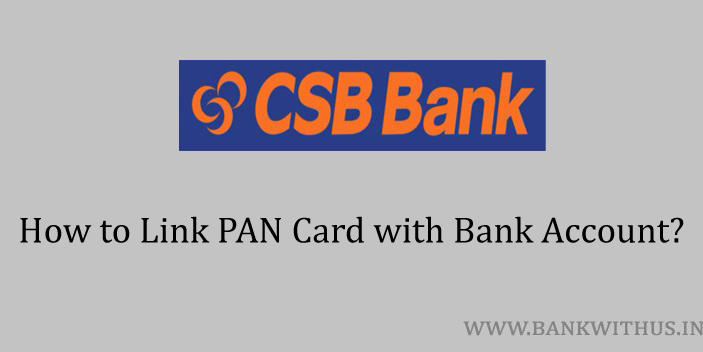 Take your original copy of the PAN Card.
Now get a clear photocopy of the document.
Make your signature on the photocopy.
Visit your CSB Bank home branch with your photocopy and the original copy of the PAN card.
Collect a PAN Card updation form from the bank officials.
Fill the form with the details like your name, account number, PAN Card number, etc.
Check all the details you have filled in.
If everything is correct then sign the application form.
Submit the form to the officials and show them your original copy of the document.
Conclusion
Your process will be processed by the bank within 2 working days. But this is subject to successful verification of your PAN Card by the bank. For more details, you can call the customer care of CSB Bank on 1800 266 9090. This is a toll-free number so you will not be charged anything for your call.