There are a lot of details and things that we need to keep up to date in our bank accounts. One such detail is the email address. In this guide of mine, I will tell you the process that you need to follow to update Email address in City Union Bank account.
You can follow this guide if you have not given your email address to the bank while opening the account. And also if you have given the email address but now you have changed your primary email address. In this guide, I will not be explaining to you any online method. But an easy offline method.
Steps to Update Email Address in City Union Bank Account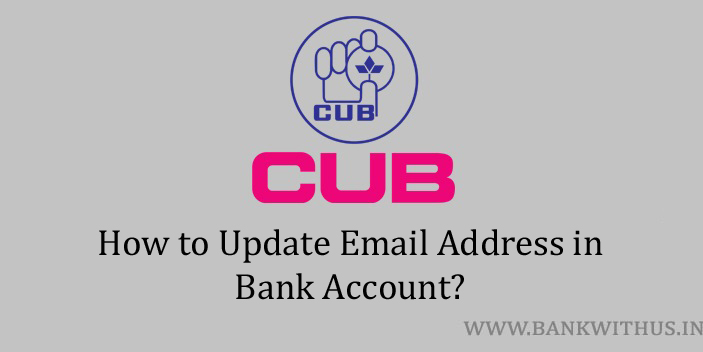 Follow the instructions given below to update the email address in your bank account. The bank will not charge you anything for this change. So there is no need to pay anything.
Steps to Update Email Address in City Union Bank Account:
Take a sheet of paper. (A4 size recommended)
Start writing an application letter addressing the branch manager of your City Union Bank home branch.
Write your name, address, date, and other basic things.
In the body section of the letter explain that you want to change or update your email address in bank records.
Mention your bank account number clearly along with your updated email address.
Take any of your identity proof documents and get a clear photocopy of the same.
Make your signature on the photocopy.
Attach the photocopy with the application letter.
Visit your home branch and submit the application letter along with the photocopy to the bank officials.
Conclusion
The bank officials will ask you to show your identity proof document for verification purposes. So make sure you carry the original copy with you. If you don't have the physical copy then you can also use the Digilocker app for this purpose. For more information, call the customer care of the bank on 044 7122 5000. And speak with the executive of the bank.