If you have a spelling mistake in the name or you have legally changed your name. Then you can update the same in your bank account as well. But there is a fixed process that has to be followed by account holders like me and you. In this guide of mine, I will tell you the process that you have to follow to update or change name in City Union Bank account.
The name of the customer which is very important KYC information can not be changed online. So you will have to follow the offline method only. And in the offline method, you personally have to visit your City Union Bank home branch. Here you need to understand one thing and that is the bank allows you to change the details. But only if you have proper supporting documents with you.
Without having the proper documents that certify your new name or corrected name. The bank will not take your request on any grounds. So if you don't have your supporting documents then I recommend you start working on them. And once you have them with you begin with the simple steps that have been mentioned below in this guide.
Steps to Change Name in City Union Bank Account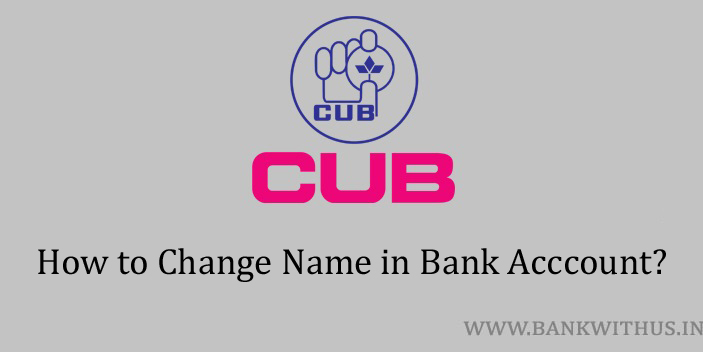 Follow the instructions given below to get this change done in your bank account.
Steps to Change Name in City Union Bank Account:
Take an A4 size sheet of paper.
Start writing an application letter to the branch manager of your City Union Bank home branch.
The subject of the letter should be "Change of Name in the Bank Account".
In the body section of the letter, you have to explain your change of name.
Mention your old name, new name, and bank account number clearly.
At the end of the letter mention the name of the document that you are providing to the bank as proof.
Take a clear photocopy of the document.
Make your signature on the application letter and also on the photocopy of the document.
Attach your photocopy with the application letter visit your home branch and submit both of them to the bank officials.
Conclusion
Once the bank officials receive your request they will process it within 1 to 2 working days. But while you visit the branch you have to make sure that you have the original copy of the document with you. The bank will not ask you to submit the original document. But they will ask you to show the document for verification. For more details contact the customer care of the bank and speak with the support executive on 044 7122 5000.