A beneficiary account refers to the bank account of the person to whom you want to perform a funds transfer. Before you initiate the fund's transfer it is recommended that you add the beneficiary account. And once the transfer is done you have the option to delete the added beneficiary.
In this guide, I will explain to you how you can delete beneficiary in City Union Bank account. The process is as simple as adding the beneficiary account.
And the bank will not charge you anything to delete it. In the near future, if you decide to add it back and you can do it, the bank will not stop you from doing it.
The Process to Delete Beneficiary Account in City Union Bank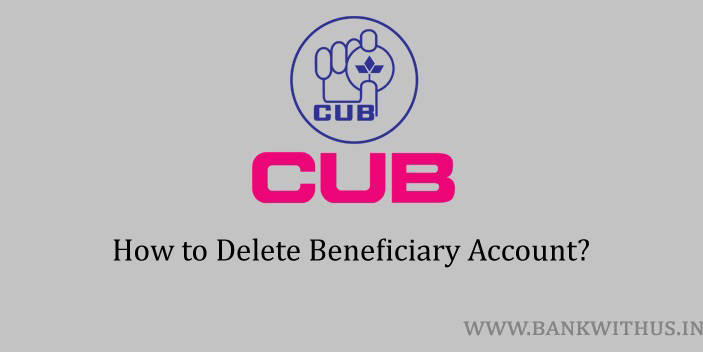 Before you proceed with the steps you will need to have access to your internet banking or mobile banking account. The steps are very similar in both cases.
Steps to Delete Beneficiary Account in City Union Bank:
Visit the official website of City Union Bank.
Log in to your internet banking account.
Click on "Funds Transfer" → "Manage Beneficiaries".
Select the beneficiary account you wish to delete.
And click on the "Delete" button.
This is how simple it is to delete the beneficiary account that you have added. Please keep in mind that you can delete the beneficiary account using internet banking and mobile banking.
So don't enter your account details on any third-party websites or apps. If you do it then you are putting yourself at risk of fraud.
If you ever get any call or SMS asking for your username, password, or OTP then you should not share the details. No one from the bank will contact you asking for such details. If you need more help then you can call the customer care of City Union Bank.