If you planning to transfer money from your bank account to another. Then there is no need to visit your home branch of the bank.
You can get it done online with the help of internet banking services. But before you do it you should add the receipts account as a beneficiary.
In this guide, I will tell you the complete process that you have to follow to add beneficiary account in City Union Bank online.
But to do this online, you will need access to your internet banking account. If you don't have it then register yourself to use the internet banking services. You can do it on the official website of the City Union Bank.
The Process to Add Beneficiary Account in City Union Bank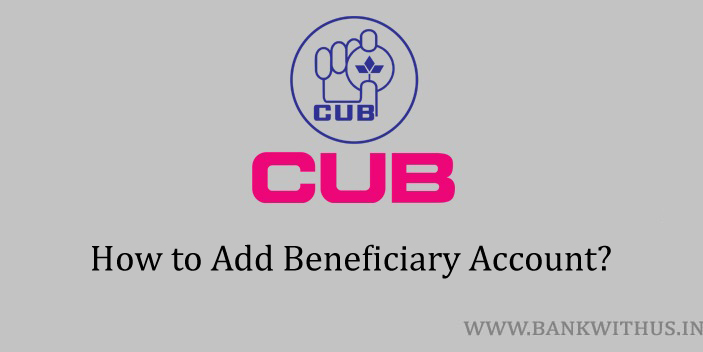 Visit the official website of City Union Bank.
Click on the "Login" button.
Select between "Personal" and "Corporate" banking.
Enter your User ID and click on the "Continue" button.
On the next page enter your internet banking password and login into your account.
Click on "Funds Transfer".
Now select the "Manage Beneficiary" option.
Select the type of account you want to add. (CUB Bank account or other bank account)
Enter the beneficiary nickname, name, account number, and IFSC code.
After entering the details enter your transaction password and click on the "Add" button.
If you are adding another bank's account as the beneficiary. Then you can add it as "NEFT / RTGS / IMPS" type. Before you click on the "Add" button you have to verify all the details you have entered.
It is very important to check the details because the bank may not do it for you. And in case the details you have entered are wrong.
Then the money might get transferred to the wrong bank account. You can also use the mobile banking app to add it. If you need more help then you can call customer care on 044 7122 5000.