ATM or debit card PIN is a 4 digits number that helps you to keep your card safe. In India, you can not make any transactions with your card if you don't know your card's PIN. With the help of this guide, I will tell you how you can change City Union Bank ATM PIN.
In the previous paragraph, I mentioned "In India, you can not make any transactions without the PIN".
But what about international transactions on international websites? Can you make transactions without the PIN number?
Yes, if the payment gateway you are using is based outside India. Then you just have to enter the card number, name on the card, and your CVV number. This is why you should turn off your international usage while not in use.
Now let us come back to the topic of changing your debit card PIN. You can do this both online and offline. I have explained two methods below which include both online and offline.
Methods to Change City Union Bank ATM PIN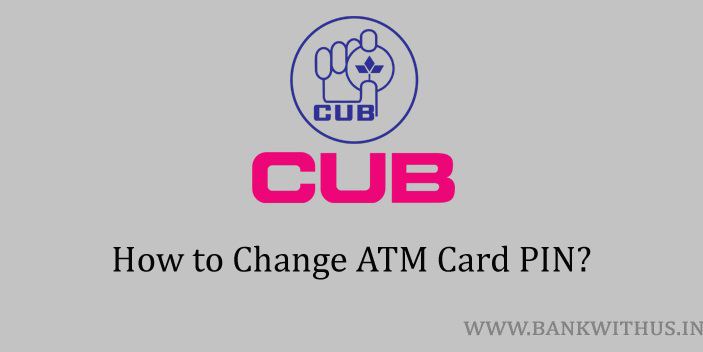 Choose the method you want to use and follow the instructions.
Using ATM Machine
Visit any City Union Bank ATM machine.
Insert your card into the machine.
Choose the language in which you would like to use the machine.
Select the "Reset PIN" option from the screen of the machine.
The bank will send you an OTP to your registered mobile number.
Enter the OTP correctly and continue the process.
Now enter your new PIN number.
Re-enter the PIN and confirm the changes.
Using Mobile Banking
Download and Install the official mobile banking app of City Union Bank.
Open the app after installation.
Tap on "Menu".
Choose "Cards" from the menu.
Select the "Debit Card/ATM Card PIN Change" option.
Select the debit card whose PIN you want to change.
Enter your New PIN number and Re-enter the same.
Now enter your MPIN and the bank will send you an OTP.
Enter the OTP correctly and tap on the "PIN Reset" button.
Conclusion
You should make it a habit to change your password and PIN frequently. And on the other hand, you should never share your password, PIN, OTP, etc. with anyone. Nobody working for the bank will ever contact you asking for such details.