To Block DCB Bank ATM Card call the customer care on 1800 209 5363, select your language, your call will be connected to the customer support executive. Tell them that you have lost the card and want to block it. The support executive will block in immediately for you.
DCB Bank is one of the oldest banks that is running its banking operations in India. This guide is all about how you can block the ATM Card of DCB Bank. I have already told you in short how you can block it. But this is not the only way you have to block the card you have lost or misplaced.
Despite having many ways to block the card, it does not matter which way or method you use. It is very important that you block it immediately. I recommend you to select the method which you feel is good for you in the current situation.
If you don't block your ATM card in time. Then you are ultimately putting the balance you have in your DCB Bank account. In case your card gets into the wrong hands then they might misuse the card. This is nothing but the unauthorized usage of your debit card.
About DCB Bank

Methods to Block DCB Bank ATM Card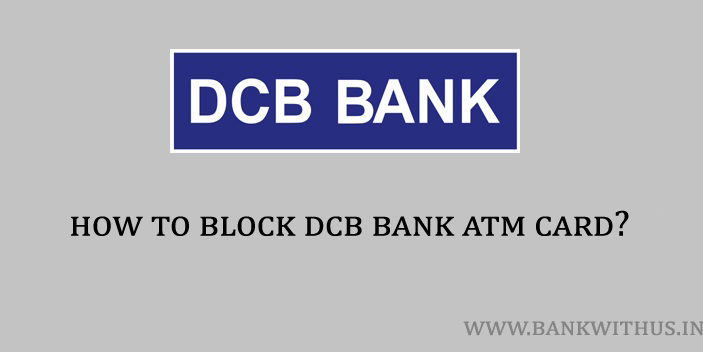 Here are the methods or ways that can be used by the account holders of the DCB Bank. As already told you use the method which you feel is the right one for you in the current situation.
Internet Banking
Mobile Banking
Sending Email
Visiting Branch of the Bank
Conclusion
These are the different methods that can be used to block your ATM Card. If you are facing any difficulties then you can talk with the customer care executive of the bank and ask for their help.