If you received a debit or ATM card for your bank account. Then you can not use it until you generate and set a PIN number for it. In this guide, I will tell you how you can generate DCB Bank ATM PIN.
To do this you will need to have your debit card with you. Along with that, you will need to have your registered mobile number with you.
This can be done with the help of an ATM machine. But here you have to take care of one thing. And that is about the ATM machine you will be using.
You can generate or change your debit card PIN only on the ATM machine that is operated by DCB Bank. So you can not use the machine that belongs to any other bank in India.
For example, you can not use the ATM machine of the State Bank of India to generate your PIN for your DCB Bank's debit card.
You can use the official website of the bank or any map application to find out where is the ATM machine of DCB Bank near you.
The Process to Generate DCB Bank ATM PIN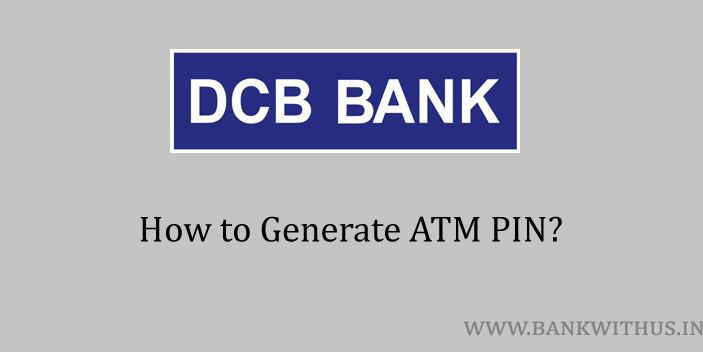 Find out where is the nearest ATM machine of DCB Bank.
Visit the ATM machine.
Insert your ATM or debit card into the machine.
Choose the language in which you would like to use the machine.
Now choose the "PIN Generation" option from the screen.
Enter your bank account number.
After that enter your registered mobile number.
You will send you an OTP, enter that OTP correctly.
The bank will send your Green PIN via SMS.
Now insert your card into the machine again and choose "PIN Change".
Enter the Green PIN you have received as your existing PIN.
Now set the PIN of your choice and tap on the "Confirm" button.
Conclusion
The Green PIN you will receive via SMS will be valid only for 2 days. Within that, you have to change your PIN by visiting the ATM machine. If you need more help. Then you can call customer care on 022 6899 7777.