If you are planning to transfer money online using your DCB Bank account. Then there is one thing you have to do before that. And that is you have to add beneficiary in DCB Bank account.
Once you add the beneficiary account it takes up to 24 hours to get activated. Only after that, you can use the online fund's transfer service.
To proceed further you will need access to your internet banking account. If you have not yet activated the service. Then you can do that using the official website of the bank.
Please make sure that you don't share your account details like your username, password, OTP, etc. with anyone. The bank officials will never ask you for such details.
if you ever receive any call, SMS, or email asking for such details then you should not respond. And you should never enter your account details with anyone unnecessarily on any third-party websites.
Steps to Add Beneficiary in DCB Bank Account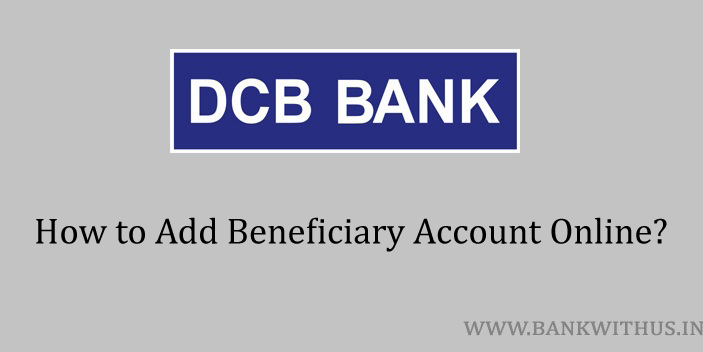 Visit the official website of DCB Bank.
Now go to the Internet Banking or Netbanking section.
Enter your account details and login into your account.
Open the fund's transfer section.
Look for the option that will take you to the beneficiary management options.
Choose the type of account you want to add as a beneficiary. (DCB Bank account or other bank account)
Enter the details of the beneficiary account like name, account number, and the IFSC code.
Once done click on the "Confirm" button.
Conclusion
If you wish not to use the internet banking service then you can also use the official mobile banking app of the bank.  While installing the app make sure you install it only using the official source on the Google Play Store. In case you need more help then you can call the customer care of the bank on 022 6899 7777.