There are so many rules that we have to follow when you want to use banking services in India. Right from the KYC documents to the limits and charges the list goes one. And there is one such rule that says the bank account should not be kept idle for a long period of time. And in case you fail to use your account for a long period. Then your account will be considered a dormant account. In this guide, I will tell you how you can reactive or activate DCB Bank dormant account.
If you want me to explain in simple words what is a dormant account. Then it is an account which the bank thinks is not being used by the account holder. And hence to protect the interest of the account holder and the bank itself. The account is turned into a dormant account which can not be used normally. But if later the account holder wants to get the account activated again. Then the bank will let the customer do it. But the customer has to provide the reason why he or she was not using the account for a long period of time.
Steps to Activate DCB Bank Dormant Account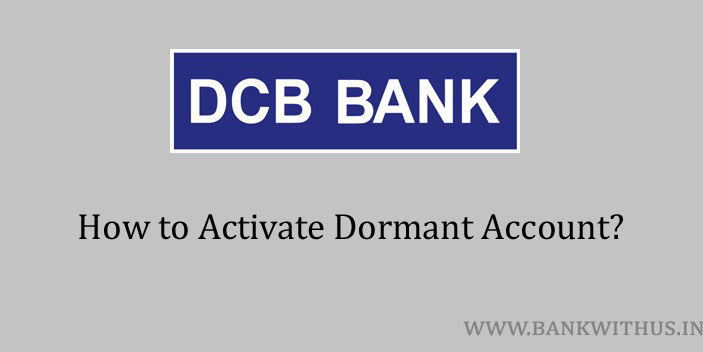 Usually in India none of the banks allows the customer to activate the dormant account online. So I recommend you follow the offline method. The steps of the offline method are explained below.
Steps to Reactivate or Activate DCB Bank Dormant Account:
Download the customer request form of DCB Bank from its official website.
Fill the form with the details like date, your name, account number, etc.
Use the 7th section of the account that is for the activation of the account.
Tick the box that says "Activation of Dormant Account".
Also, specify the reason why you were not using the account in the space provided.
Take your KYC documents with you. (identity and address proof)
Get a clear photocopy of both of them.
Sign on the photocopies and also on the customer request form.
Visit your DCB Bank home branch and submit the duly filled and signed form along with the photocopies to the bank officials.
Conclusion  
Please keep in mind that only the account holder can reactivate the dormant account. And you also have to show the original copy of the KYC documents to the bank officials. So make sure you carry the original copy of the same. For more information about the same. You can call the customer care of DCB Bank on 1800 209 5363. And speak with the customer care executive of the bank.