There are a lot of things to be linked these days. And linking or seeding Aadhaar Card with the bank account is one among them. In this guide, I will tell you how you can link Aadhaar Card with DCB Bank account.
There are two different methods that can be followed by the account holders. In this guide, I have explained both of them. You can follow the method that you feel is easy for you.
But if you ask for a recommendation from me. Then I would recommend you to use the online method using the internet banking services.
The reason is simple here if you have access to internet banking services. There is no need to fill any physical form or visit your home branch. This will save you time and the process is very easy.
But if you prefer not to use the online method. Then you can always take advantage of the branch services of DCB Bank. You can take your Aadhaar Card and walk into your home branch.
Methods to Link Aadhaar Card with DCB Bank Account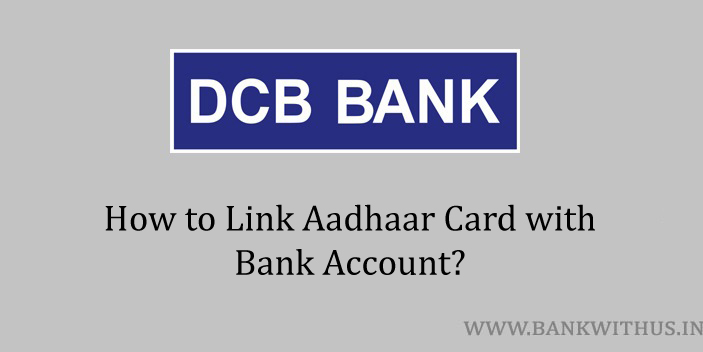 Choose any method and follow the instructions.
Using Internet Banking
Visit the official website of DCB Bank.
Now you have to open the "Client Services" section of the internet banking.
Choose "Update Your Aadhaar Card Number".
Now enter your 12 digits Aadhaar Card number correctly.
Check if you have entered the correct number.
By Visiting Home Branch
Take a clear photocopy of your Aadhaar Card and make your signature on it.
Now go to your DCB Bank's home branch along with the photocopy and the original copy of your Aadhaar.
Collect an Aadhaar Card Seeding form.
Fill the form with details like your name, account number, Aadhaar number, etc.
Check all the details that you have filled in the form.
Sign the form if everything is correctly filled.
Submit the duly filled and signed form to the bank officials.
Conclusion
If you are following the offline method of visiting the home branch. Then you should carry the original copy with you. Because the officials may ask you to show it for the purpose of verification. Also, make sure you link your PAN to DCB Bank account to avoid issues with your account.