If you have added a beneficiary account and have transferred the money you wanted to. Then you have an option to delete the beneficiary account as well. In this guide, I will tell you how you can delete beneficiary in UCO Bank account.
The process is as simple as adding one. You can delete it online with the help of internet banking services. Just make sure you have your username and password ready with you. Most people think that once they delete an account the bank will not let them add it back.
But this is not true. You can delete the beneficiary account any number of times and can add it back whenever you wish. So you need not worry about it. At the same time, the bank will not charge you anything to delete the account.
Here you should not get confused about the word "Payee" and "Beneficiary" they are one and the same. The steps that you have to follow are explained below.
The Process to Delete Beneficiary Account in UCO Bank Online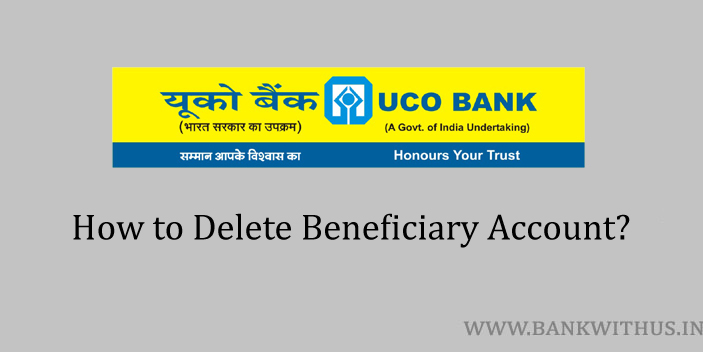 Visit the official website of UCO Bank.
Click on the "Login" button.
Enter your account details and login into your account.
Click on "Funds Transfer".
Now you have to open the "Payees" section of the internet banking portal.
Select the beneficiary or payee account that you want to delete.
Confirm the selected account and click on the "Delete" button.
Conclusion
Once you click on the "Delete" button the beneficiary account will be deleted. You need not authorize anything like you did while adding the account. Also keep in mind that you should never share your account details like the username, password, and OTP with anyone. Doing so can put your account in danger. If you need more help then you can call the customer care of UCO Bank on 1800 274 0123. (toll-free)