If you have planned to transfer money from your bank account to another. Then you should add the receiver's account as a beneficiary. In this guide, I will tell you how you can add beneficiary account in UCO Bank account.
You need not visit your home branch for this purpose. Because you can do it with the help of internet banking services online.
Just make sure that you have access to your internet banking account. I have explained the complete process that you need to follow below.
The Process to Add Beneficiary Account in UCO Bank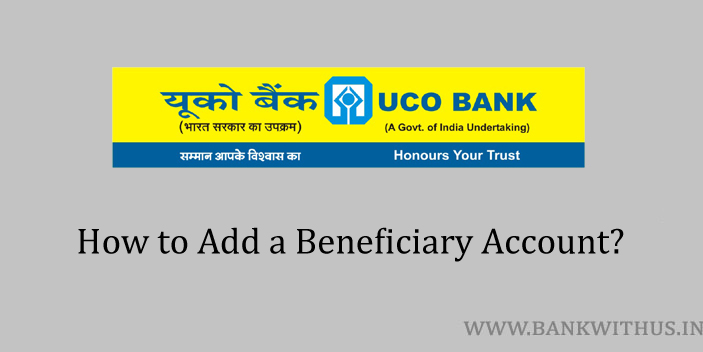 First of all, you have to open your internet browser and visit the official website of UCO Bank.
Choose the language in which you would like to use the website of the bank. (Hindi or English)
Click on the "Login" button.
Enter your username and the password to login into your account.
Click on the "Funds Transfers" option once you login into your account.
Now choose "Third Party Transfer" if you want to add a UCO Bank account as a beneficiary.
And in case if you are adding another bank beneficiary then choose "IMPS/NEFT/RTGS Funds Transfer".
Click on "Add New Payee".
Enter the account number, name of the account holder, and IFSC code of the beneficiary account.
Set a nickname and click on the "Add Payee" button to add the account as a beneficiary.
Once you add the beneficiary you have to authorize it before you can transfer money from your account. You have an option to choose if you want to authorize as soon as you add. Or you can even do it later.
When you click on the "Authorize Payee" button. The bank will send you an OTP to your registered mobile number. You have to enter this OTP correctly and click on the "Ok" button.
Conclusion
You can add the beneficiary account only with the help of the official website and the mobile banking app of the bank. So make sure you never enter your account details on any third-party websites. If you need more information then you can call the customer care of the bank on 1800 274 0123. (toll-free number)