No matter with which bank you have an account in India. You have to link your PAN card with the account. And this is mandatory to make your account KYC compliant. In this guide, I will tell you how you can link PAN card with UCO Bank account.
If you want to receive government subsidies and want to make transactions worth Rs. 50,000 or more. Then you should have your PAN Card. A few years back people were allowed to open a new bank account without having a PAN Card as well.
But these days if you go to any bank and tell them that you need a new account. The first things they will ask you are your PAN card and the Aadhaar Card. I don't think any bank in India these days people open a new account without this information.
The Process to Update PAN Card Details in UCO Bank Account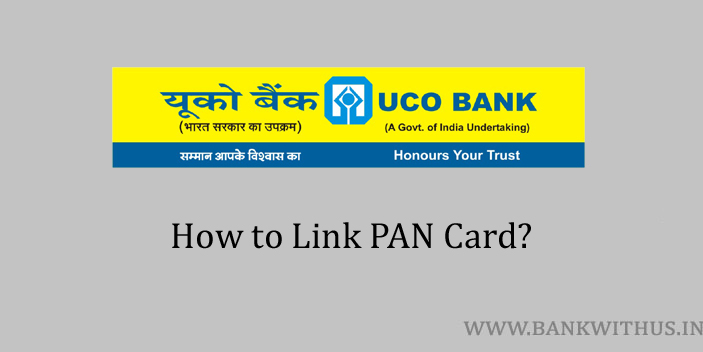 There is no need of submitting the original copy of your PAN card to the bank. You just have to submit the photocopy. But while going to the bank make sure you carry the original copy with you. If not that then you can use the Digilocker as well.
Steps to Link PAN Card with UCO Bank Account:
Get a clear photocopy of your PAN Card and make your signature on it.
Go to the branch of UCO Bank where you had opened your account. (home branch)
Speak with the bank officials. Tell the officials you want to link your PAN card with the account.
The officials will give you a KYC form which is also used as a PAN Card updation form.
Fill the form with all the details like your name, account number, PAN Card number, etc.
Check all the information you have mentioned in the form.
If everything is correct then make your signature on the form.
Attach your photocopy with the KYC form.
And submit the duly filled and signed form to the bank officials.
Conclusion
This is how you can update your details of the PAN offline. I recommend you to check internet banking and mobile banking app. If you find an option to link this online. Then you can go with it. For more information, you can call the customer care of the bank on 1800 274 0123. (toll-free number)