Cheque books are still used widely to make payments in India. If you have issued a cheque to someone and now want to stop it. You can refer to this guide and stop cheque payment in UCO Bank.
Methods to Stop Cheque Payment in UCO Bank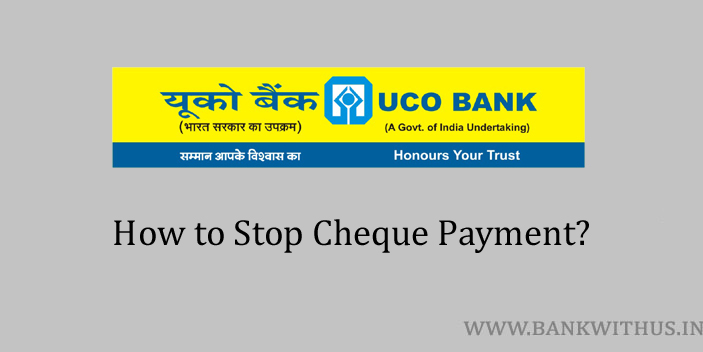 You can stop the payment using the online method and also the offline method. Both methods have been explained below. Choose any one method and follow the instructions.
Using Mobile Banking App
Steps to Stop Cheque Payment in UCO Bank using Mobile Banking App:
Download and install the official mobile banking application of UCO Bank. (UCO mBanking Plus)
Android users can install it from the Google PlayStore and iOS users can use the iTunes Store.
Open the app after installation.
Enter your username and password to login into the app.
Look for the Stop Cheque Payment within the app.
Enter the cheque number.
Check if you have entered the correct cheque number.
Authenticate the transaction by entering the TPin.
Confirm the transaction to stop the payment.
By Visiting Home Branch
Steps to Stop Cheque Payment in UCO Bank by Visiting Home Branch:
Go to your home branch of UCO Bank.
Carry your bank passbook or any identity proof document with you.
Talk with the bank officials.
Tell the officials that you want to stop the payment of the cheque you have issued.
Provide the cheque number to the bank officials.
Show your bank passbook or the identity proof document to the officials to confirm your identity.
Ask the bank officials for the charges applicable. (if any)
If the bank officials will check the current status of the cheque.
It is not yet cleared the payment will be stoped by the bank.
Conclusion
These are the two simple methods you can follow to stop the payment of the cheque you have used. Please note that the bank may charge you for this service. So I highly recommend you to call the customer care of the bank. The executive of the bank will be able to tell you the exact amount that the bank will charge you for this service. You can contact the bank on their toll-free number: 1800 274 0123.