Cheques and Cheque Books are one of the oldest instruments that we Indians are using for payments. And these days the technology that is with the banks help us to do many things. Checking or knowing the cheque status is one of them. In this guide, I will tell you how you can check UCO Bank cheque status.
You can follow multiple methods to check the status. I have explained all the methods below in this guide. All you have to do is choose any one method and follow the instructions given below. The procedure is very simple there are no complicated steps at all.
Methods of Checking UCO Bank's Cheque Status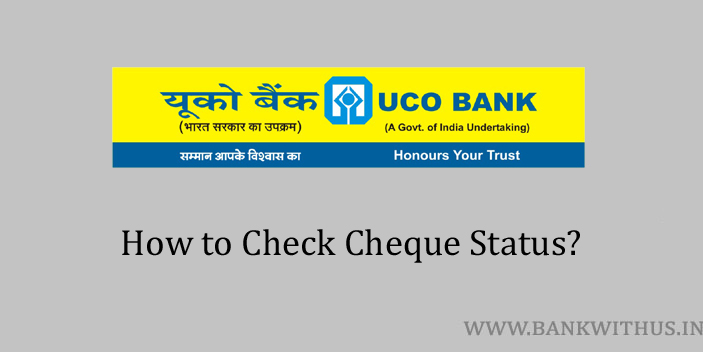 I have explained both the online method and offline methods. Choose the method according to your convenience.
By Sending SMS
Steps to Check UCO Bank Cheque Status by SMS:
Type an SMS as CHQST <space> Bank Account Number <space> Cheque Number
And send it to 56161 from your registered mobile number.
You will receive the status via SMS from the bank.
Using Mobile Banking App
Steps to Check UCO Bank Cheque Status using Mobile Banking App:
Download and Install the official mobile banking app of the UCO Bank.
If you use an Android device install the app from Playstore and in the case of an iOS user install it from iTunes.
Open the app after installation.
Enter your login details into the app.
Tap on Quick Service.
Select Cheque Services.
On the next screen choose Cheque Status.
Enter your cheque number.
And follow the on-screen instructions.
Conclusion
This is how you can check the status. This can be done using internet banking as well. Just login into your internet banking account and look for the option in the dashboard. You will be able to do it very easily. And the bank will not charge you anything for this service of checking the status.