If you have issued a cheque to someone using your cheque book. And now you want to know or track the current status of the same. Then the bank allows you to do that. In this guide, I will tell you how you can check BOB Cheque Status.
There are two offline methods that you can follow. But here you will two things with you. The first one is your registered mobile number. And the second thing is the "Cheque Number". If you don't have this number. Then refer to your cheque book to find it.
Methods to Check Bank of Baroda Cheque Status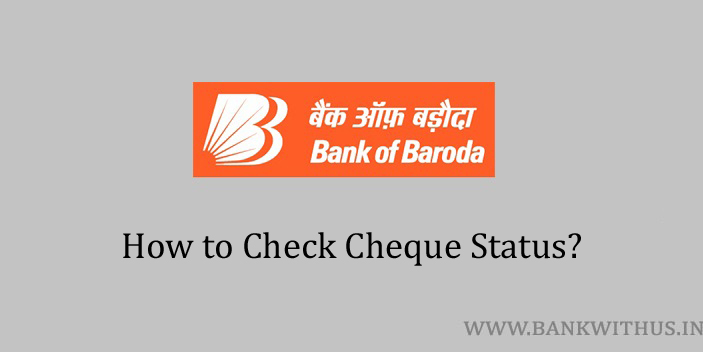 Choose the method which you feel is good for you and follow the instructions.
By Sending SMS
Steps to Check BOB Cheque Status by Sending SMS:
Type an SMS as CHEQ <space> Last 4 Digits of Bank Account Number <space> Cheque Number
Send this SMS to 8422009988.
Make sure you send the SMS from your registered mobile number.
The bank's system will process your request.
And you will receive the status via SMS from the bank.
By Visiting Home Branch
Steps to Check BOB Cheque Status by Visiting Home Branch:
Take any of your identity proof documents and your cheque book with you.
Visit your Bank of Baroda's home branch.
Speak with the bank officials.
Tell the officials that you want to check the status of a cheque you have issued.
Provide the cheque number to the officials and show them your identity proof document.
The officials will check the status and tell you what it is.
Conclusion
The easiest method is the SMS banking one which is explained first in this guide. But still in case if you don't want to do it offline. Then you can also make use of the internet banking and mobile banking service of the bank. You will find the "Cheque Status" option in the "Service Requests" or "Cheque Services" menu. For more information call the customer care of Bank of Baroda on 1800 102 4455. (toll-free number)