A few years back the banks only asked us about the name, address, mobile number, and PAN Card number. But as the years passed and the Indian banking industry developed. The banks have started asking for more and more details of the account holders. And these days we also give our Email address to the bank. In this guide, I will tell you how you can register email address with Dhanlaxmi Bank account if you have not registered it yet.
The process is very simple you can submit a written request to the bank or fill out the customer service request form. Both the methods are accepted by the bank. But I recommend you to go with the service request form. That is because it is the formal way and the format is developed by the bank itself. There is no online method to make this update, the only offline method is explained in this guide.
Steps to Register Email Address with Dhanlaxmi Bank Account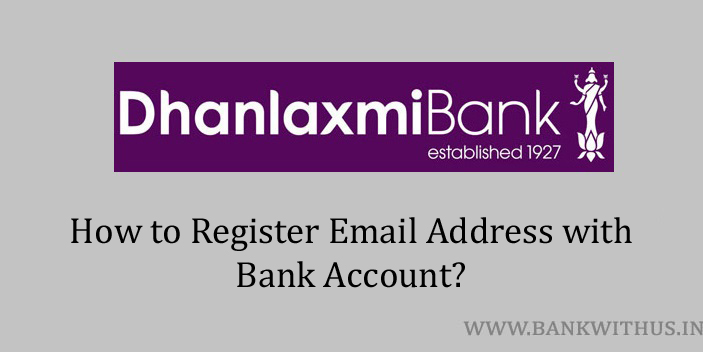 Follow the instructions given below to know how you can request the bank to register or update your email address in the bank records.
Steps to Register Email Address with Dhanlaxmi Bank Account:
Take a print out of the form.
Fill the form with all the required details like your name, account number, email address, etc.
Make sure you have mentioned the right spelling of your email address.
While filling the form you should ensure you are using the capital block letters.
Check the details you have filled in the form.
Correct the mistakes if there are any.
If you find all the details are correct then sign the form.
Visit your Dhanlaxmi Bank's home branch and submit the duly filled form to the bank officials.
Conclusion
You can download the service request form from the link to the official website that is given above. If in any case if you are unable to download the form. Then you can also write an application letter addressing your branch manager for this registration. For more details, you can call the customer care of the bank on 0487 661 3000. And speak with the customer care executive of the bank.