If you have a bank account then you have to link your PAN with the account. It is mandatory if you want to use your account without any limits. In this guide, I will tell you how you can link PAN card with Dhanlaxmi Bank account.
The process that I have explained in this guide is offline and not an online process. So you will have to visit your home branch personally.
You need not submit your original PAN card to the bank. Instead of that you just have to submit a photocopy of the document with your signature on it.
The process to Link PAN Card with Dhanlaxmi Bank Account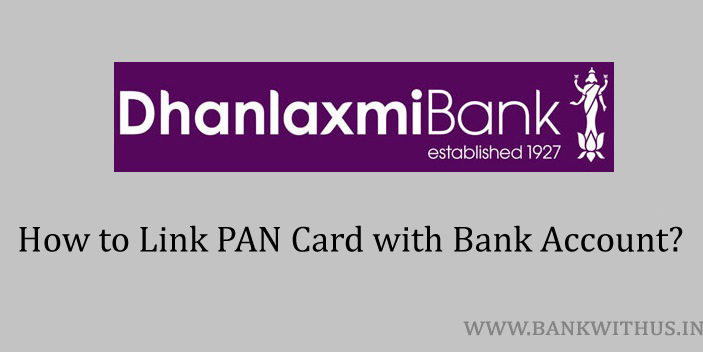 You need to fill the PAN card updation form. This form will be available at your home branch. While you visit the branch make sure you carry your photocopy and the original copy with you.
Get a clear photocopy of your PAN Card.
Now visit your home branch of Dhanlaxmi Bank.
Ask for a PAN Card updation form.
Fill the form with the details like your name, account number, and PAN Card number.
Check all the details you have filled in the form.
If all the details you have filled in are correct, then sign the form.
Attach the form with the photocopy.
Submit the duly filled and signed form to the bank officials.
At last show the original copy of your PAN to the officials for verification.
If you don't stay in the city or town where your home branch is situated. Then you can visit any nearest branch of the bank and get the details updated.
Conclusion
Once your details are verified by the officials your permanent account number details will be updated in your account. If you need help or more information then you can get it by calling the customer care of the bank on 0487 661 3000.