There are a lot of details that we have to give to the bank when we open a bank account. Email address is one among those. In this guide, I will tell you how you can update email address in Indian Bank account.
If you want to receive communication from the bank via email as well along with your registered mobile number. Then you will have to make sure you keep it up to date in your account.
Luckily you need to visit your home branch to update this detail with your account. You can update it online using internet banking and mobile banking app.
But in case if you want to do it offline. Then you can visit your home branch and submit an application letter to your branch manager.
The Online Process to Update Email Address in Indian Bank Account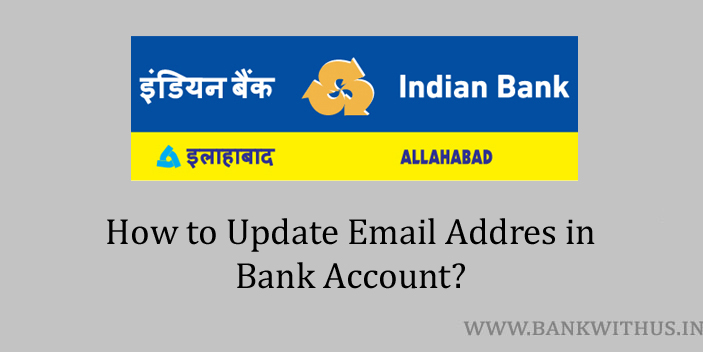 To follow the below-mentioned steps you will need access to your internet banking account. In case you don't have it. You can register as a new user on the official website of Indian Bank.
Steps to Update Email Address in Indian Bank Account:
Visit the official website of Indian Bank.
Click on the login button.
Enter your account details and login into your internet banking account.
Click on "Options" which can be found in the top menu.
Click on "View Profile".
Look for the Email Address Section on your screen.
Click on the "Update" button.
Enter your new email address.
Enter your transaction password and click on the "Submit" button.
Conclusion
This is how you can update or change your email address. The bank will not charge you anything for this change. For more information, you can call the customer care of the bank on 1800 4250 0000. This is a toll-free number and you will be able to speak with the customer care executive of the bank.