If you are planning to change your Indian Bank debit card PIN. Then you have made the right decision. It is a good practice to change the PIN frequently.
This will help you to make sure that your PIN has not been exposed to anyone. If in case your PIN is exposed then you should immediately change your PIN number.
You should also keep in mind that you never ever share your PIN number and OTP with anyone. So if you ever receive any kind of communication from anyone asking for details.
Then you are not supposed to share your details no one from the bank will ever contact you asking for such details.
Methods to Change Indian Bank Debit Card PIN number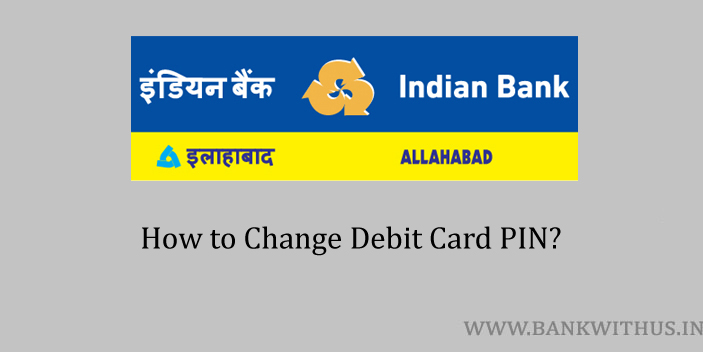 There are multiple methods that you can follow to quickly change your ATM-cum-debit card's PIN.
Using the Mobile Banking App
You can make use of the official mobile banking of Indian Bank to change your debit card PIN number. To do it install the official mobile banking of Indian Bank on your smartphone.
Open the app and login into your account. Once you have logged in to the app tap on "Cards Services" → "Debit Card".
Now choose the bank account number to which your debit card is linked. All the bank accounts you have with Indian Bank will be listed in a drop-down menu.
After selecting your account number now you have to choose the debit card and tap on "Set Debit Card PIN". Enter your debit card details, enter your new debit card PIN.
The bank will send you an OTP on your registered mobile number. Enter the OTP correctly and tap on the "Submit" button.
Using ATM Machine
Indian Bank allows the customers to change the debit card PIN using the ATM machine as well. But here the customers should make use of the ATM machine of Indian Bank only.
First of all find where is the nearest ATM machine of Indian Bank near you? Visit the ATM machine → Insert your debit card → Select PIN Generation option.
After selecting the PIN generation option, enter your account number, on the next screen enter your registered mobile number.
The bank will send you a green PIN to your registered mobile number. Now you can use this green PIN within the next 2 working days and set a new PIN for your debit card.
Now take out your debit card, insert the card again and choose the Banking → PIN Change option.
Enter the green PIN that the bank has sent you. Now enter the new PIN for your debit card and you are done with the process.
Conclusion
The online process of changing the debit card PIN is always easy. So you can use the mobile banking method. If not then you can also make use of the internet banking facility of the bank. The steps are similar to that of the mobile banking methods.