A beneficiary account is added to transfer money from your account. Particularly when you are transferring a large amount. But once you are done with the transfer you can delete the beneficiary account if you wish. In this guide, I will tell you how you can delete beneficiary account in Indian Bank.
You need not pay any charges to the bank for deleting the beneficiary account. The process is as easy as adding the beneficiary. You will need to have access to your internet banking account to delete the beneficiary account.
The Process to Delete Beneficiary Account in Indian Bank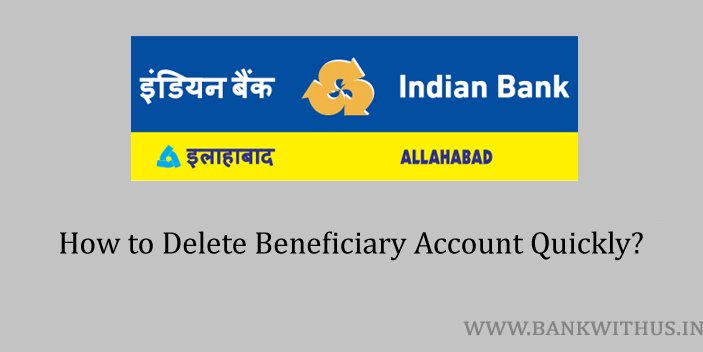 Follow the instructions given below. The process to delete the Indian Bank and other bank beneficiaries remains the same.
Steps to Delete Beneficiary Account in Indian Bank:
Visit the official website of Indian Bank.
Click on the Internet Banking Login button.
Enter your username, password, and login into your account.
Click on the "Funds Transfer" option you can find it in the top menu bar of the internet banking interface.
Click on "Manage Beneficiaries" → "View or Delete Beneficiaries".
Select the beneficiary account you want to delete.
And click on the "Delete" button to remove the account from the list.
And if you ever wish to add the account again. Then you can do it the bank will not stop you from doing it. But you will again have to wait for up to 24 hours for the activation of the beneficiary.
Conclusion
This is one method to delete the beneficiary account, the method is with the help of the mobile banking app. The steps are the same you just have to login into the mobile banking app. If you need more help in this regard then you can call the customer care of the bank.