If you happen not to use your bank account for a long period of time. The bank will make it dormant. This happens not only in Indian but also in other countries of the world. And when this happens you will not be able to use your account. But the good thing is if you need your account back. Then you can request the bank to reactivate it. In this guide, I will tell you how you can reactivate Indian Bank account.
There is no online procedure using internet banking or the mobile banking app. So you will personally have to visit your home branch. You will have to carry any one of your identity proof documents with you. And submit and written application letter. The letter you will be writing should address the branch manager of your home branch. I have explained below how you should write this letter.
The Process to Reactivate Indian Bank Dormant Account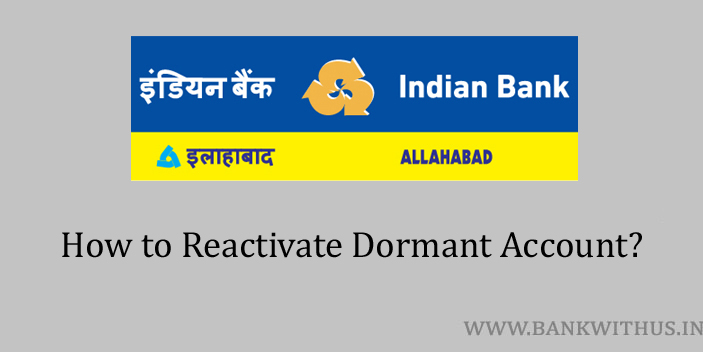 You need not submit the original copy of your identity proof document with you. Instead of that, you will have to submit a photocopy of it to the bank. But make sure you carry the original copy with you. The reason is the bank officials will ask you to show it for the purpose of verification. Follow the instructions given below to learn how you should write the application.
Steps to Reactivate Indian Bank Dormant Account:
Take a sheet of paper.
Start writing an application letter.
The letter should address the branch manager of your Indian Bank's home branch.
The subject of the letter should be "Reactivation of Dormant Account".
You have to brief that your account has been turned dormant. And you want to get it activated so that you can continue using it.
Further, you have to mention your name, bank account number, and the name of the document that you are submitting to the bank.
Get a clear photocopy of the document and make your signature on it.
Attach the photocopy of the document with your application letter.
Visit your home branch and submit it to the bank officials.
Conclusion
Follow these steps and you will be able to get back your account. By the way, you should also know that "Inactive Account", Inoperative Account", and "Dormant Account" are all same. For more information, you can call the customer care of Indian Bank on 1800 4250 0000. (toll-free)