If you have changed the place where you live or have corrected the mistake that was on your address proof document. Then you can update the same in your bank account as well. And it is quite necessary also to keep the address details up to date in the bank records. In this guide of mine, I will tell you what are the steps that you need to follow to change address in Bandhan Bank account.
The bank allows the account holder to change the details in the bank account. But the account holder has to produce the correct document proof to the bank. Now as you want to change your address in the account. It can be the permanent address or the communication address. You should produce the original document that has the new address printed on it.
Without the proof, no KYC details of the account can be updated. These are some of the strict rules that are followed by all the banks that are operating in India. There is no way for the banks as well. Because these are the regulations that are set by the Reserve Bank of India which governs the banking industry of India. And we being the customers of the bank we need to follow these.
Steps to Change Address in Bandhan Bank Account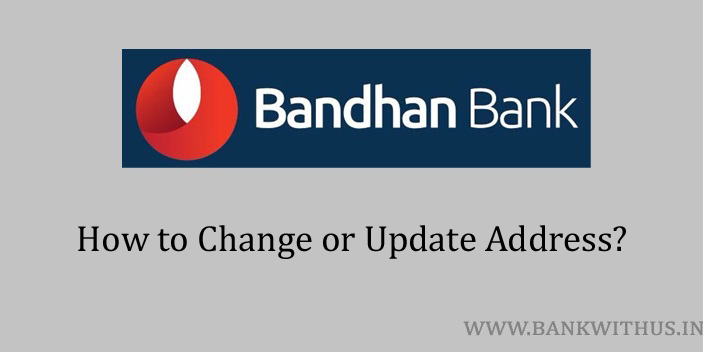 You can not update your address details online using mobile banking or internet banking. Instead, you have to submit a written request to the branch manager of your home branch. This means the account holder himself or herself has to visit the home branch. Read the further instructions given below to know the exact steps.
Steps to Update or Change Address in Bandhan Bank Account:
Take the original copy of the updated address proof document that you want to produce to the Bandhan Bank.
Write an application letter addressing the branch manager of your home branch.
Mention the subject as "Change of Address in Bank Records".
In the body of your letter, you have to explain that you have changed your address. And you want to update the same in the bank records.
Also, make mention of the proof document you are producing to the bank.
Take a clear photocopy of the address proof document.
Make your signature on the photocopy to make it self-attested.
Attach the application letter and the photocopy.
Submit it to the bank officials at your home branch.
Conclusion
Your address will be changed in your bank account within 1 to 2 working days. This change is with respect to the verification done by the bank. Once the bank verifies the document you have produced the change will start reflecting in your bank account. While visiting the home branch make sure you carry the original copy of the document with you. Because the officials will ask you to show the original copy for verification purposes.