If your DOB is mentioned wrong in your bank account. Then you can request the bank to correct it. The bank will not charge you anything. But you will have to provide proper proof documents to the bank. In this guide, I will tell you how you can change DOB in Bandhan Bank account.
This change is subject to successful verification of your document by the bank. Here I am talking about any of your document that has your correct date of birth mentioned on it. It can be your 10th class marks card, PAN Card, Aadhaar Card, or driving license.
The bank will not ask you to submit your original copy of the document. You just have to submit a self-attested photocopy of your document to the bank. There is no option to correct your date of birth online. The only way is offline in which you will have to submit an application letter to the bank.
The Process to Change Date of Birth in Bandhan Bank Account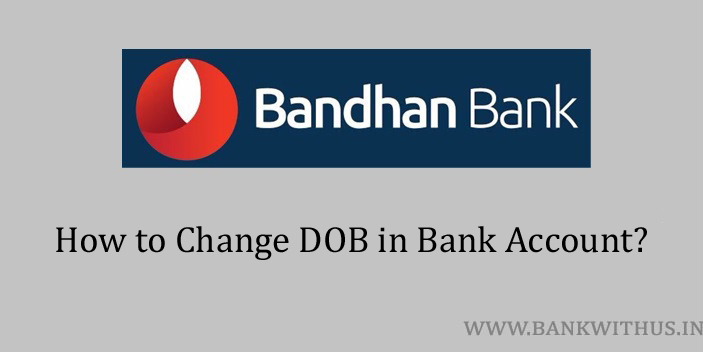 Follow the instructions given below.
Steps to Change DOB in Bandhan Bank Account:
Take a sheet of paper.
Start writing an application letter.
The letter should address the branch manager of your Bandhan Bank's home branch.
The subject of the letter should be "Correction of Date of Birth in Bank Account"
In the letter, you have to explain that your DOB is mentioned wrong in the account. And you have to correct the same.
Further mention your name, account number, your correct DOB, and the name of the document you are providing to the bank.
Get a clear photocopy of the document and make your signature on it.
Attach the photocopy with your application letter.
Visit your home branch and submit the application letter to the bank officials.
Conclusion
Once you submit your application the bank officials will verify your document. And then it will be updated in your account. If you need more information, you can call the bank's customer care on 1800 258 8181. (toll-free number)