If you wish to receive communication from the bank via email. Then you should make sure that your Email ID in the bank account is up to date. Today in this article we will learn how you can change Email ID in HDFC Bank account.
 You can get it done online with the help of the internet banking portal of the bank. All you need is a computer with anti-virus, a stable internet connection, and your internet banking login details. (username and password)
If your Email ID is up to date in your bank account. Then you can also receive your account statement via email from the bank.
Now only for receiving the statement. But you should always keep your contact details up to date in your bank account. As it is very important from the security point o view.
The Process to Update Email ID in HDFC Bank Account Online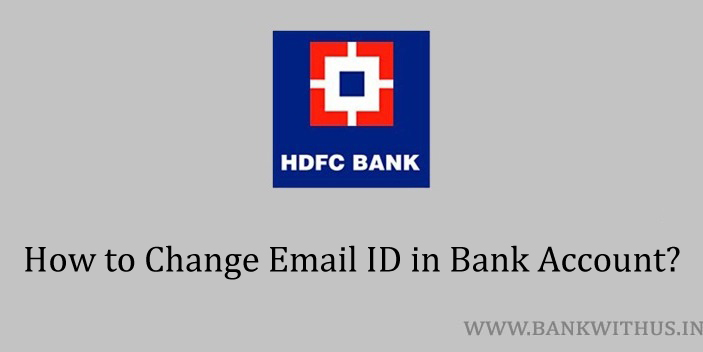 Follow the instructions given below.
Visit the official website of HDFC Bank.
Click on the Login button.
Enter your account details and login into your account.
Click on "Update Contact Details".
After that click on "Download Email Update Form".
Take a printout of the form.
Fill the form with all the details.
Visit the nearest branch of HDFC Bank.
Submit the duly filled and signed application form to the bank officials.
Conclusion
While you are filling the form you have to take special care of your Email ID. Make sure there are no spelling mistakes. If you make mistakes while filling the form. Then the same wrong email will be updated in the account. Once you submit the application your email will be updated within 5 working days.