There are a lot of details mentioned in the bank account that can be changed. Like your mobile number, email address, physical address. And one among them is your name. If you have got your name changed then you can update the same in your account too. In this guide, I will tell you how you can change name in PNB account.
Since the name is one of the crucial aspects of KYC. The account holders are not allowed to change it online. So they have to follow the offline method. The bank allows the account holders to change that name. But only when they have proper documents to be submitted. The bank will then verify the documents.
If you are changing your name because you have changed it legally, then you can submit your name change documents. In case of marriage, you can submit your marriage certificate. And in case there is a spelling mistake, then you can submit the document which has your name spelled correctly.
Steps to Change Name in PNB Account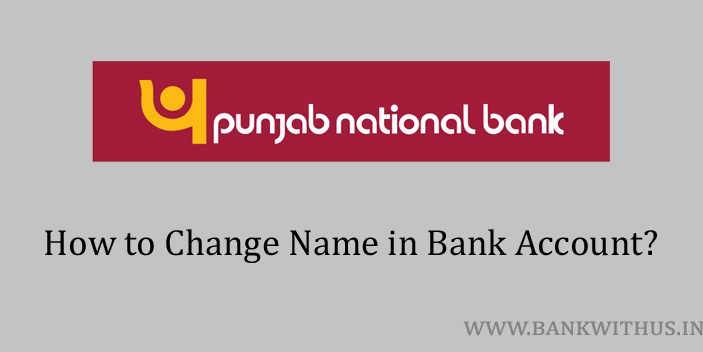 Follow the instructions given below to change your name in the Punjab National Bank account.
Steps to Change Name in PNB Account:
Take a sheet of paper.
Start writing an application letter.
The letter should address the branch manager of your Punjab National Bank home branch.
The subject of the letter should be "Change of Nam in the Bank Account".
In the body section of the letter explain that you have changed your name. And want to update my bank account.
Clearly mention the reason, your new name.
In the enclosure, part makes mention of your name change proof document you are submitting to the bank.
Get a clear photocopy of the document and make your signature on it.
Visit your Punjab National Bank's home branch and submit your application letter and the photocopy to the bank officials.
Conclusion
While visiting your home branch. Make sure you carry the original copy of the proof document. The bank will not ask you to submit it. But you will have to show it to the bank officials for verification purposes. For more information, you can call the customer care of the bank on 1800 180 2222. (toll-free number)