If you want to change or update your email address in PNB account. Then there are 2 different ways to do it. In this guide, I will explain to you both the ways.
The first one is an online method that requires you to have internet banking access. And the second method is offline which requires you to visit your home branch and submit an application letter.
Methods to Update Email Address in PNB Account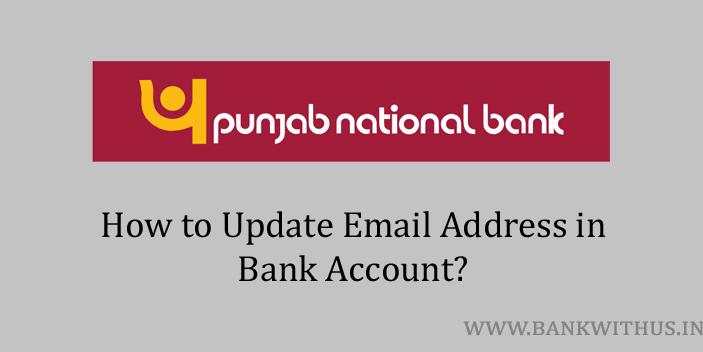 Choose any method and follow the instructions.
Using Internet Banking
Steps to Update Email Address in PNB Account Online:
Visit the official website of Punjab National Bank.
Click on "Internet Banking" → Select Retail or Corporate.
Enter your User ID and click on the "Continue" button.
On the next page enter your password and click on the "Login" button.
Click on "Personal Settings" → "View Personal Details".
Look for the "Email".
Click on "Update Email ID".
Enter your new Email Address in the space provided.
 Click on the "Submit" button and authenticate yourself to complete the update.
By Visiting Home Branch
Steps to Update Email Address in PNB Account by Visiting Home Branch:
Take a sheet of paper.
Start writing an application letter.
The letter should address the branch manager of your PNB home branch.
Mention the subject of the letter as "Updation of Email Address in Bank Account".
In the body of the letter explain that you want to update or change your email address.
Further make clear mention of your name, account number, and your email address.
Take a clear photocopy of any of your identity proof documents. (Aadhaar Card, PAN Card, or Voter ID, etc.)
Sign the photocopy and attach it with your application letter.
Visit your PNB home branch and submit the application letter to the bank officials.
Conclusion
If you are updating the email address online, then it will be updated in real time. But if you want to follow the offline method then it will take a maximum of 1 working day. The bank will not charge you for this update. For more information, you can call customer care on 1800 180 2222. (toll-free)