PNB or Punjab National Bank is one of the leading public sector banks in India. If you have an account with this bank and want to know how your PAN can be linked with your account. Then this is the right guide for you. In this guide, I have explained the process to link PAN Card with PNB Account.
There are two different methods that you can follow. The first method is online and that is with the help of the internet banking services of the bank. And the second method is by following the offline process of visiting your home branch where you hold your account.
Methods to Link PAN Card with PNB Account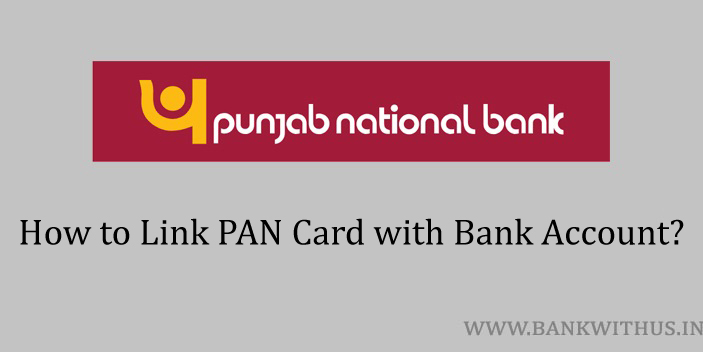 I have explained both online and offline methods below. You can choose any method and follow the instructions.
Using Internet Banking
Visit the official website of Punjab National Bank.
Log in to your internet banking account by entering your account details.
Click on "Other Services" → "PAN Registration".
Select your Customer ID from the drop-down menu. (if you have multiple accounts)
Enter your PAN Card and click on the "Continue" button.
You will get the success message on your screen.
By Visiting your Home Branch
Take a clear photocopy of your PAN Card and make your signature on it.
Visit your home branch of PNB and collect a PAN Card registration form.
Fill the form with details like your name, account number, PAN number, etc.
Check all the details that you have filled in the form.
If all the details are correct then sign the form.
Attach the application form with the photocopy.
Submit the duly filled form to the bank officials.
Conclusion
If you are following the offline method of visiting your home branch. Then make sure you carry the original copy of your document with you. Because the bank officials may ask you to show it for the purpose of verification. And make sure you never share your username, password, OTP, etc. with anyone. The bank officials will never ask you for such details. If you need more help then you can call customer care on 1800 180 2222. (toll-free number)