If you want to change your name in the bank account. Then you are allowed to do it. But there is one important thing is you will need a proper name change proof document. In this guide, I will tell you how you can change name in Karur Vysya Bank account.
Name is one of the important KYC detail. So most Indian banks do not allow the account holders to change it online. Even in this guide, I am not going to explain to you any online method. But an offline method requires you to visit the home branch of your bank.
Steps to Change Name in Karur Vysya Bank Account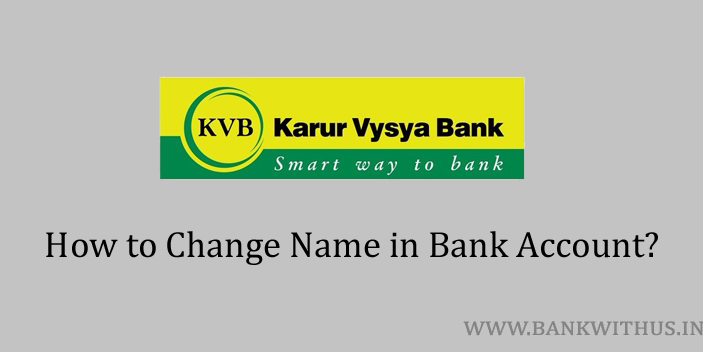 The thing is you have to submit an application to the bank.
Steps to Change Name in Karur Vysya Bank Account:
Take a sheet of paper.
Start writing an application letter.
The letter should address the branch manager of your Karur Vysya Bank home branch.
The subject of the letter should be "Change of Name in Bank Account".
Further, you have to mention your old name, new name, account number, and the name of the document which you are providing to the bank.
Get a clear photocopy of your name change proof document.
Make your signature on the document to make it self-attested.
Attach the photocopy with your application letter.
Visit your home branch and submit the letter to the bank officials.
Conclusion
The does not change the name just on the basis of the application letter. But it will verify the document you are providing. If the verification is successful your name will be updated in the account. Also, make sure you carry the original copy of the document while visiting the branch. Because the officials will need it for the purpose of verification. For more details, you can call customer care on 1860 258 1916.