No matter in which bank you have your account. The bank will ask you to provide you with the contact details like your mobile number, and communication address. And at the same time your email address as well. In this guide, I will tell you how you can update email address in your TMB Bank account.
Before I started writing this guide for you I did my research. And found out on the official website of the bank that you will have to submit a written request to the bank. I have explained below how you can write the application letter to the bank.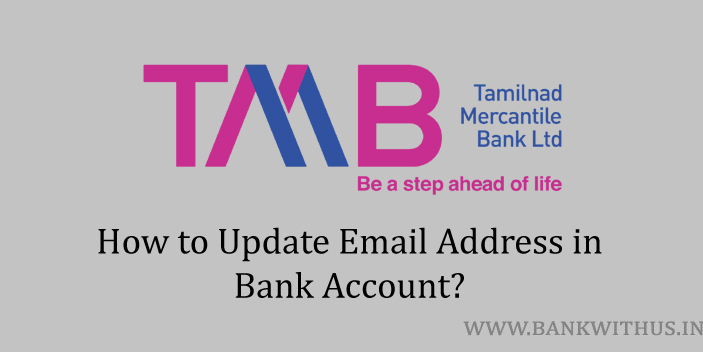 Steps to Update Email Address in TMB Account:
Take an A4 size paper and start writing an application letter.
The letter you are writing should be addressing the branch manager of your Tamilnad Mercantile Bank's home branch.
The subject of the letter should be "Request to Update Email Address in Bank Account".
Further mention your name, account number, and your email address that you wish to update in your account.
Once done please check if there are any spelling mistakes.
Now sign the application letter.
Visit your TMB Bank's home branch and submit the letter to the bank officials.
While mentioning your email address in the letter I recommend you to mention it in block letters. This will help the officials to recognize all the letters easily.
If there is an online method to update your email address in your Tamilnad Mercantile Bank account. Then the officials will let you know about it.
During your visit also make sure that you carry any one of your identity proof documents.  Because the officials may ask you to show it for the purpose of identity verification.