If you have an account with Tamilnad Mercantile Bank and have changed the place where you stay. Then this guide will help you out. Because in this guide I have explained the process to change your address in the Tamilnad Mercantile Bank account.
The process is easy but you will have to submit a proper address proof document to the bank. Here I am talking about your address proof document that certifies your new address. (the one that you want in the bank records) And make sure that the document is issued by the concerned authority.
Because the address of the account holder is an important part of the KYC. So the banks don't let you update the address unless you proper proof document. Hence my recommendation to you is to get your proof document ready before you begin with the process.
Here the bank will not ask you to submit the original copy of your address proof document. You just have to submit your self-attested photocopy to the bank. But for the purpose of verification, the bank may ask you to show the original copy of the document.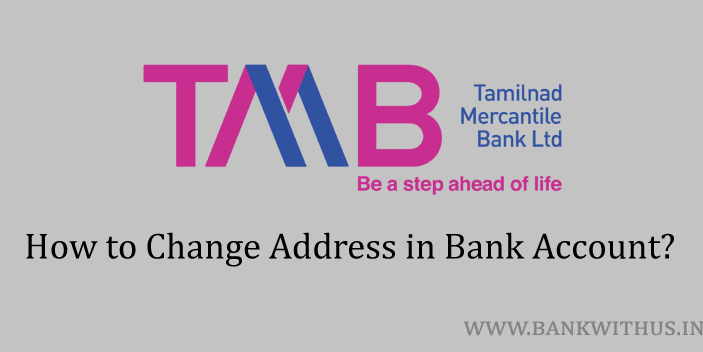 Steps to Change Address in Tamilnad Mercantile Bank Account:
Take a sheet of paper. (A4 size is recommended)
Write an application letter.
The letter should address the branch manager of your Tamilnad Mercantile Bank's home branch.
The subject of the letter should be "Request to Change the Address in the Bank Records".
In the body of the letter explain that you want to change your address and also mention the reason why you are doing it.
Further, you have to mention your account number, your new address, and the name of the proof document you have.
Now get a clear photocopy of the document and make your signature on it.
Attach your application letter with the photocopy.
Visit your home branch and submit the application letter to the bank officials.
Conclusion
This is the general process of changing or updating the address in the bank account. The bank may also ask you to fill out an application form if it has designed one. For more details, you can call the customer care of TMB.