Even after having so many high-tech payment systems in India. We use the cheque book method of payment a lot. While in the other payments systems like NEFT, IMPS, RTGS, UPI we get to know the status. But what about the status of payment done using cheques? You can check that too. In this guide of mine, I will tell you how you can check ICICI Bank Cheque Status.
There are multiple methods to check it which includes both online methods and offline methods. I have explained all the methods below. You can choose the method which you feel is easy for you and follow the instructions. But to check the status you will need to have the cheque number with you. In case you don't have it then refer to your cheque book and find it.
Methods to Check ICICI Bank Cheque Status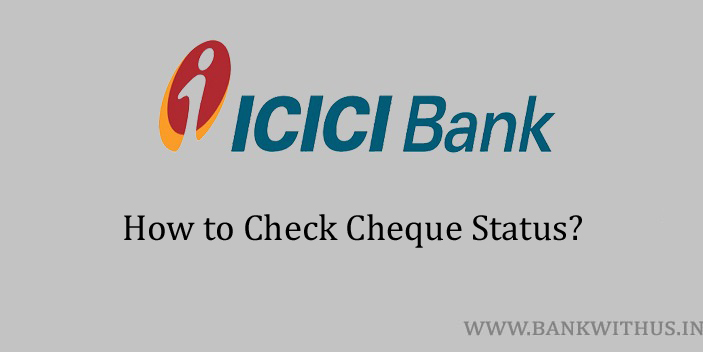 Choose any method and follow the instructions.
Using Internet Banking
By Sending SMS
By Calling Customer Care of the Bank
By Visiting Branch of the Bank
Conclusion
These are the various methods that you can follow to check ICICI Bank cheque status. For more information call the customer care of the bank and speak with the bank's executive.