If you have shifted to somewhere else then you might need to update the new address in your bank account. And yes, there is a way that you can request the bank to update your details in the bank records. But do keep in mind that you need to provide a proper address proof document to the bank. In this guide of mine, I will tell you how you can update or change address in AU Small Finance Bank account.
The process is very simple. But as I said you need to provide the address proof document in which your new address is mentioned. And if you fail to produce the document to the bank. Then the bank will not take your request for changing your address. You can use the documents like your Aadhaar Card, Passport, Ration Card, etc. as your address proof. (if your new address is mentioned in them)
Steps to Change Address in AU Small Finance Bank Account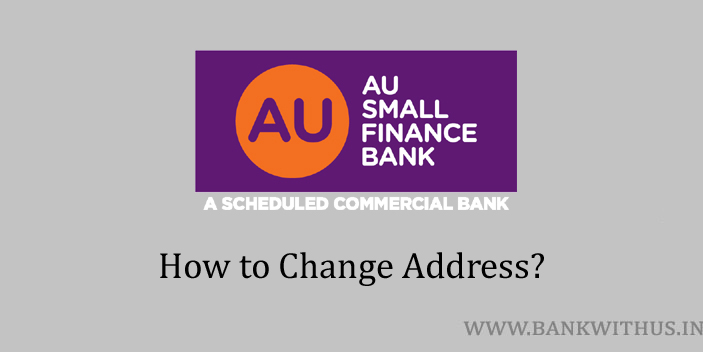 There is no online method to change the address in the bank account. So you will have to use the offline method only. And in the case of the offline method, the account holder has to visit the home branch and submit a written request. All the instructions are given below.
Steps to Change Address in AU Small Finance Bank Account:
Take your address proof document which has your new address mentioned.
Write an application letter addressing the branch manager.
Mention the subject of the letter as "Change of Address".
Explain in the letter that you have shifted to some other place and you want the new address to be updated in the bank records.
Take a clear photocopy of the address proof document that you are producing to the bank.
Make your signature on the photocopy to make it self-attested.
Attach the application letter and the photocopy together.
Go to your AU Small Finance Bank home branch.
Submit the application letter to the bank officials and your address will be changed within 2 working days.
Conclusion
Before the bank makes any kind of changes it does all the required things to verify the document you have submitted. So make sure you provide the legit and updated address proof document. And when it comes to charges the bank will not charge you anything to update these details of you. For more information, you can call the customer care of the bank on 1800 1200 1200. (toll-free) The customer care executive will help you out with further information.