If you update Email Address in your Nainital Bank account. Then this will help you to receive email alerts from the bank. Also if you request the account statement via Email. Then the bank will be able to deliver it to you right in your mailbox.
But for this, you have to make sure that you have given your correct email address to the bank. In case if you have not given your email address at the time of account opening. Or in case you want to change your email address to a new one. Then you can refer to this guide to learn the steps you need to follow.
Steps to Update Email Address in Nainital Bank Account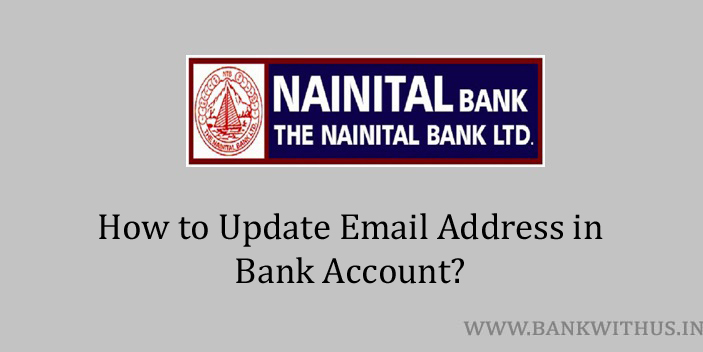 The steps which are mentioned below are of an offline method and not an online method. Follow the instructions given below to update your Email with your bank account.
Steps to Update Email Address in Nainital Bank Account:
Take a sheet of paper.
Start writing an application letter.
The letter should address the branch manager of your Nainital Bank home branch.
The subject of the letter should be "Updation of Email Address in Bank Account".
In the body part of the letter explain to the manager that you wish to update your email address.
Further clearly mention your name, bank account number, and your new email address.
Take any of your identity proof documents and get a clear photocopy of the same.
Make your signature on the photocopy to make it self-attested and attach it with your application letter.
Visit your Nainital Bank's home branch and submit the application letter to the bank officials.
Conclusion
Nainital Bank will not charge you anything for this service. But while going to the bank make sure you carry your original document with you. The bank officials will ask you to show the original copy of the document for verification purposes. You may also submit a computer typed application letter if you wish.