You have got an option as the account holder to update the address mentioned in your account. If you have started to live in a new place. Then you can request the bank to change or update the address. In this guide, I will tell you how you can change address in Nainital Bank account.
The address of the customer is an important part of the KYC. So there are two things that you should understand. The first one is this change is subject to successful verification by the bank. And the second thing is you can not change the address by following any online method. Only the offline method is available.
How will the bank verify?
The bank will not send anybody to check if you really stay at the address. Instead, they will verify with the help of your address proof documents. For this purpose you can use your Aadhaar Card, Ration Card, Passport, Driving License, etc.
But you have to make sure that your new address is mentioned on these documents. With the help of your old documents, you can not request the bank to update your address. And if you fail to present proper documents then the bank will reject your request for address change.
Steps to Change Address in Nainital Bank Account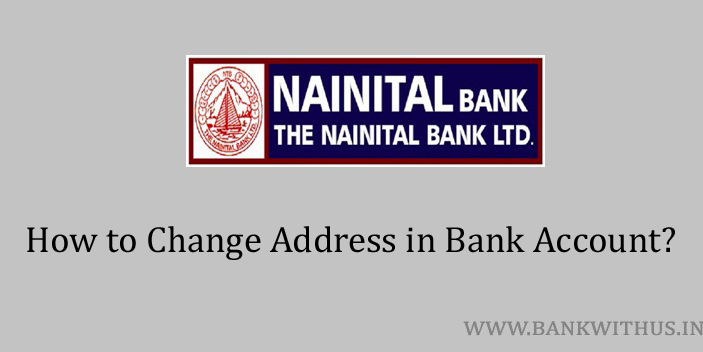 Follow the instruction given below to change your address.
Steps to Change Address in Nainital Bank Account:
Take a sheet of paper.
Start writing an application letter.
The letter should address the branch manager of your Nainital Bank's home branch.
The subject of the letter should be "Change of Address in Bank Account".
In the body part of the letter explain that you want to change the address that is mentioned in your bank account.
Further clearly mention your name, account number, old address, and your new address.
Take a clear photocopy of the address proof document that you are providing to the bank.
Make your signature on the photocopy and attach it to your application letter.
Visit your Nainital Bank's home branch and submit the application letter to the bank officials.
Conclusion
This is how you can request the bank to change your address in the bank. While going to the bank make sure you carry the original copy of the document you are providing to the bank. The bank will not charge you anything for this change.