These days we use debit cards or ATM cards so much that we don't step out without them. That is because these cards help us a lot. But if you have lost or misplaced your card somewhere then you should block it immediately. In this guide, I will tell you how you can block Punjab and Sind Bank ATM Card.
The process is very easy and there are multiple methods that can be followed by the cardholders. For now, it does not matter which method you use. What matters is blocking the card immediately. I have explained multiple methods below choose any method and follow the instructions.
Methods to Block Punjab and Sind Bank ATM Card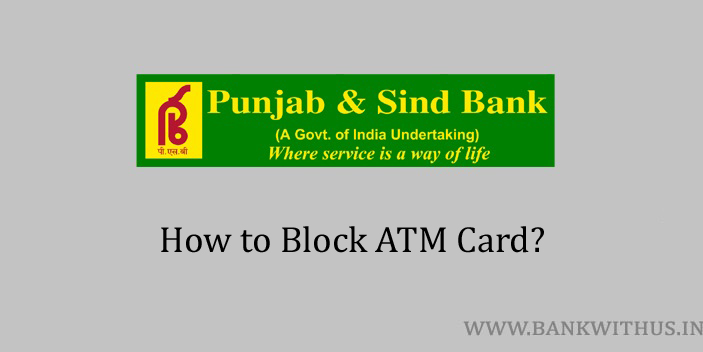 The fastest method among all is the SMS one. In which you just have to send an SMS from your registered mobile number. And the card will be blocked by the bank on an immediate basis.
By Sending SMS
Steps to Block Punjab and Sind Bank ATM Card by Sending SMS:
Type an SMS as Lost <space> last 4 digits of card number.
And send this SMS to 9223815844 from your registered mobile number.
The bank will block your card.
You will receive a confirmation about the same.
By Calling Customer Care
Steps to Block Punjab and Sind Bank ATM Card by Calling Customer Care:
Call the customer care of Punjab and Sind Bank on 1800-419-8300.
Choose the language in which you would like to interact.
Now select the IVR option that will connect your call to speak with the support executive of the bank.
Tell the executive that you have lost your card and want to block it.
The executive will ask you a few questions about your account for verification purposes.
Answer all the questions correctly.
Help the executive to find your lost card by telling the last 4 digits of the card only.
The executive will take your request.
And the card will be permanently blocked.
Conclusion
These are the two methods out of many that can be followed to block the card. For further assistance, you can also visit your home branch of the bank. The bank officials will help you out to get your card blocked. The bank will not charge you to block the card. But you will have to pay for the replacement card.