A registered mobile number is always important. No matter if we are talking about a bank account or an LPG consumer profile. The registered mobile number always plays a major role. In this article of mine, I will be telling you the steps which you need to follow to change mobile number in Bharat Gas. There are many companies across India who are serving consumers with LPG products. But Bharat Gas is one of the major players in the industry. Millions of households rely on this company for their LPG cylinder supply.
Not only the domestic but Bharat Gas is also helping out the commercial establishments like the hotels, canteens, etc. with their commercial cylinder supplies. There are various methods that you can use to change your registered mobile number in the records of Bharat Gas. But I will be telling you the widely used method to change it. Recently I have published an article that will help you in the steps to book cylinder in Bharat Gas. If you wish you can read it by following the link provided here.
How to Change Mobile Number in Bharat Gas?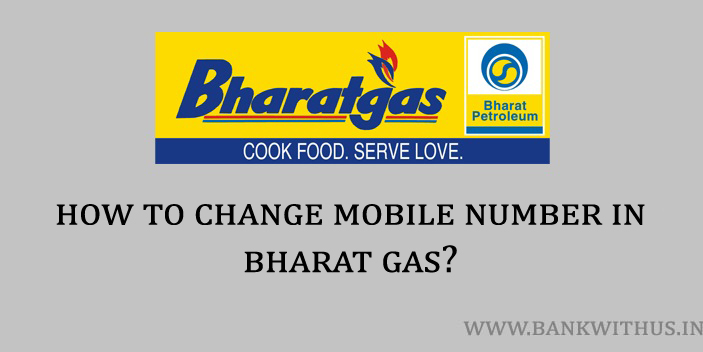 You will have to visit your Bharat Gas distributor in order to get the mobile number updated or changed in your LPG Consumer Profile. The step by step information is mentioned below.
Steps to Change Mobile Number in Bharat Gas:
Take your LPG Consumer Book.
Visit your Bharat Gas distributor.
Ask them a form to update the mobile number in the LPG profile.
Fill the application with all the required details in the form.
Mention your LPG ID, old mobile number and new mobile number.
Make your signature on the duly filled form and submit the same to your distributor.
Format of Bharat Gas Mobile Number Updation Form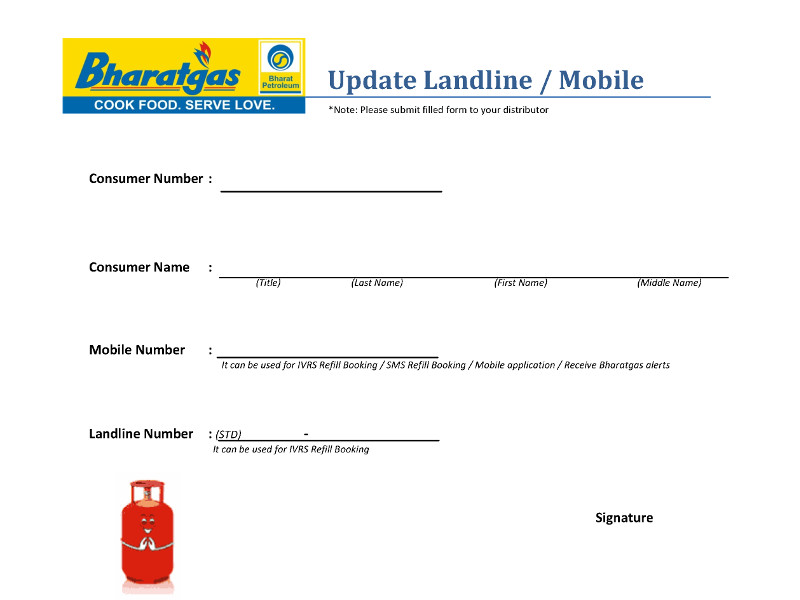 Once you submit the form duly filled and signed to your distributor, the mobile number will be updated within 1 business day. After that, you can use this mobile number to book your cylinder through SMS and IVRS system.
Conclusion
These are the steps that you need to follow to change mobile number in Bharat Gas LPG Consumer Profile. I hope all the information mentioned in this article is clear to you. If you have any kind of doubts in your mind then you can comment down below. If you want more information then you can call the customer care of Bharat Gas or call your LPG distributor for more details.
FAQ: Frequently Asked Questions
What is Registered Mobile Number in Bharat Gas?
It is the mobile number that you can use to book a cylinder by the IVRS system and through SMS. Basically, this is the number which is in your LPG Consumer records.
Where Can I get the Application for to Change Number?
You can get the application form to change the mobile number at your LPG Distributor's place. Just visit your distributor and ask for a mobile number updation form.
How Many Days it Takes to Update New Mobile Number?
The new mobile number will be updated in your Bharat Gas LPG records within 1 business day.