The person who is the owner of a bank account in any of the banks is normally termed as the Account holder. He or she has all the rights to operate the bank account.
All the money which is deposited in the bank account is the property of the account holder.
The account owner can withdraw the money from his bank account anytime.
There are multiple ways by which an account holder can withdraw money from the bank account.
Picture or Image to Explain about Account Holder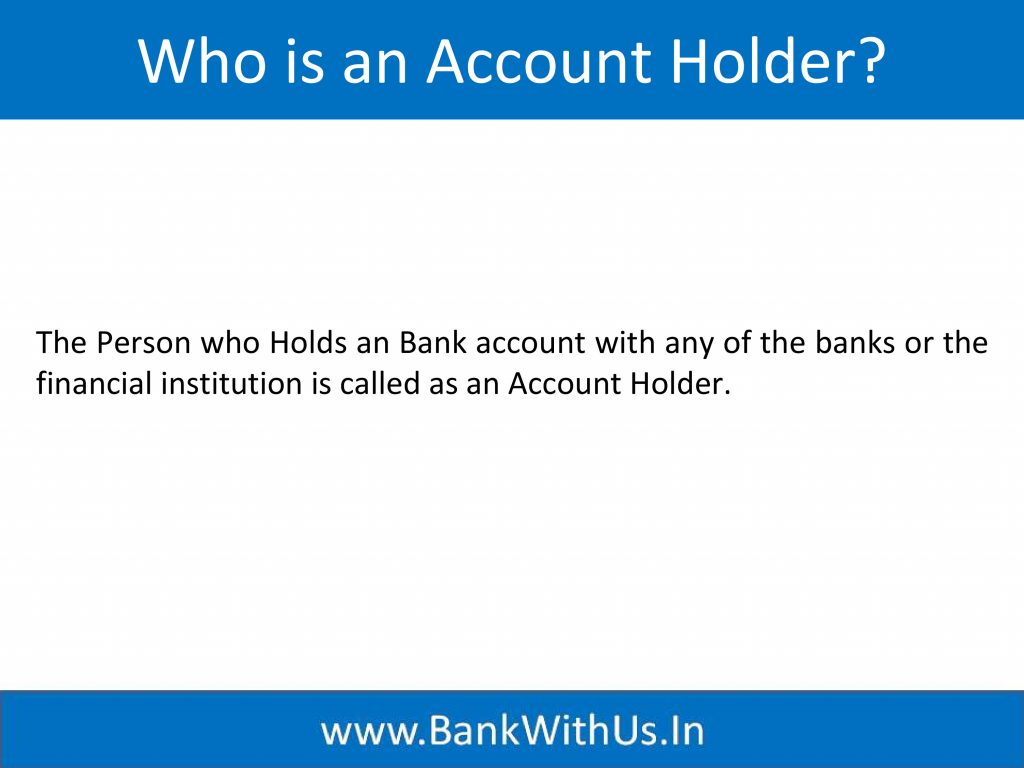 Video to Explain about Account Holder
Infographics to Explain about Bank Account