When someone opens a bank account with any of the banks or financial institutes which are operating in India they ask the customer to provide many details like name, address, etc. along with those details, they will also ask for the mobile number.
They take the mobile number from the customer to send him SMS notification when any kind of transaction take place in the bank account.
This number is also used to send OTP (One-time password) when the customer uses internet banking to make the payment online. And also when he or she uses the ATM card to shop online.
The mobile number will be registered in the bank i.e. in the bank records in nothing but the registered mobile number.
If you want to know your registered mobile number then try to remember which mobile number you had entered in the account opening form.
Picture or Image to Explain about Registered Mobile Number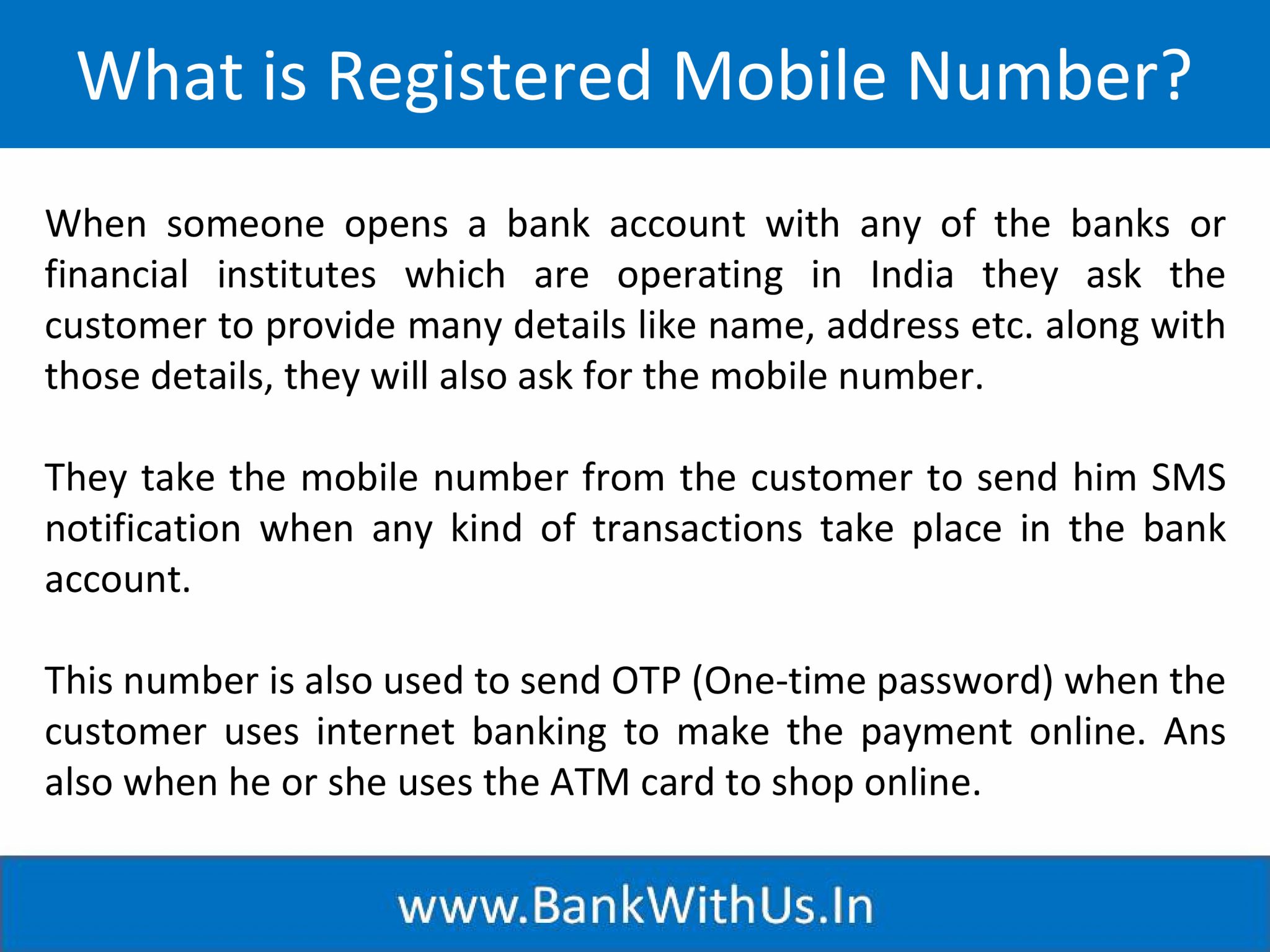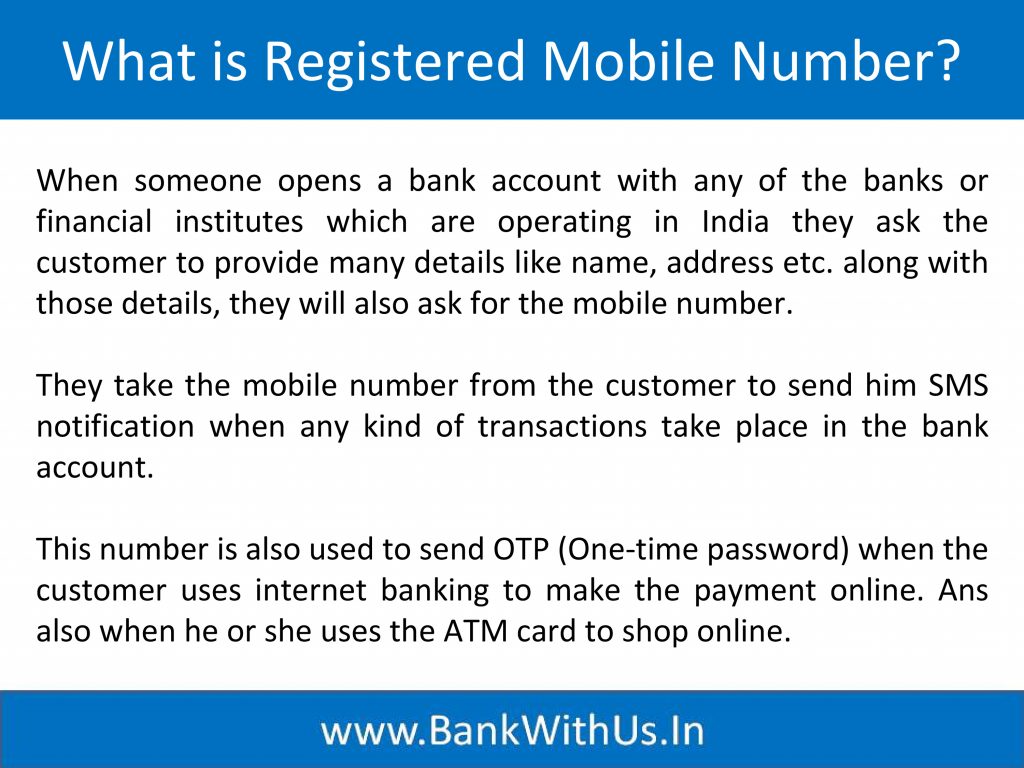 Video to Explain about Registered Mobile Number