Mobile Banking is an amazing feature that is provided by the bank to their account holders. These days almost all the banks which are operating in India provide this feature.
Some of the banks activate this feature by default. Whereas in the case of other banks the customers have to get it activated by following few steps.
With the help of mobile banking, the account holder can easily carry out many banking tasks. Some of the basic features which are offered in mobile banking are funds transfer, balance inquiry, blocking ATM card, Requesting cheque book etc.
Mobile banking is quite secure the account holder has to enter the username and password. But it is the duty of account holder to keep the login details confidential.
If the account holder leaks the username and password then his or her account will be at risk. So it is advised that you should never share your bank account details.
Picture or Image to Explain about Mobile Banking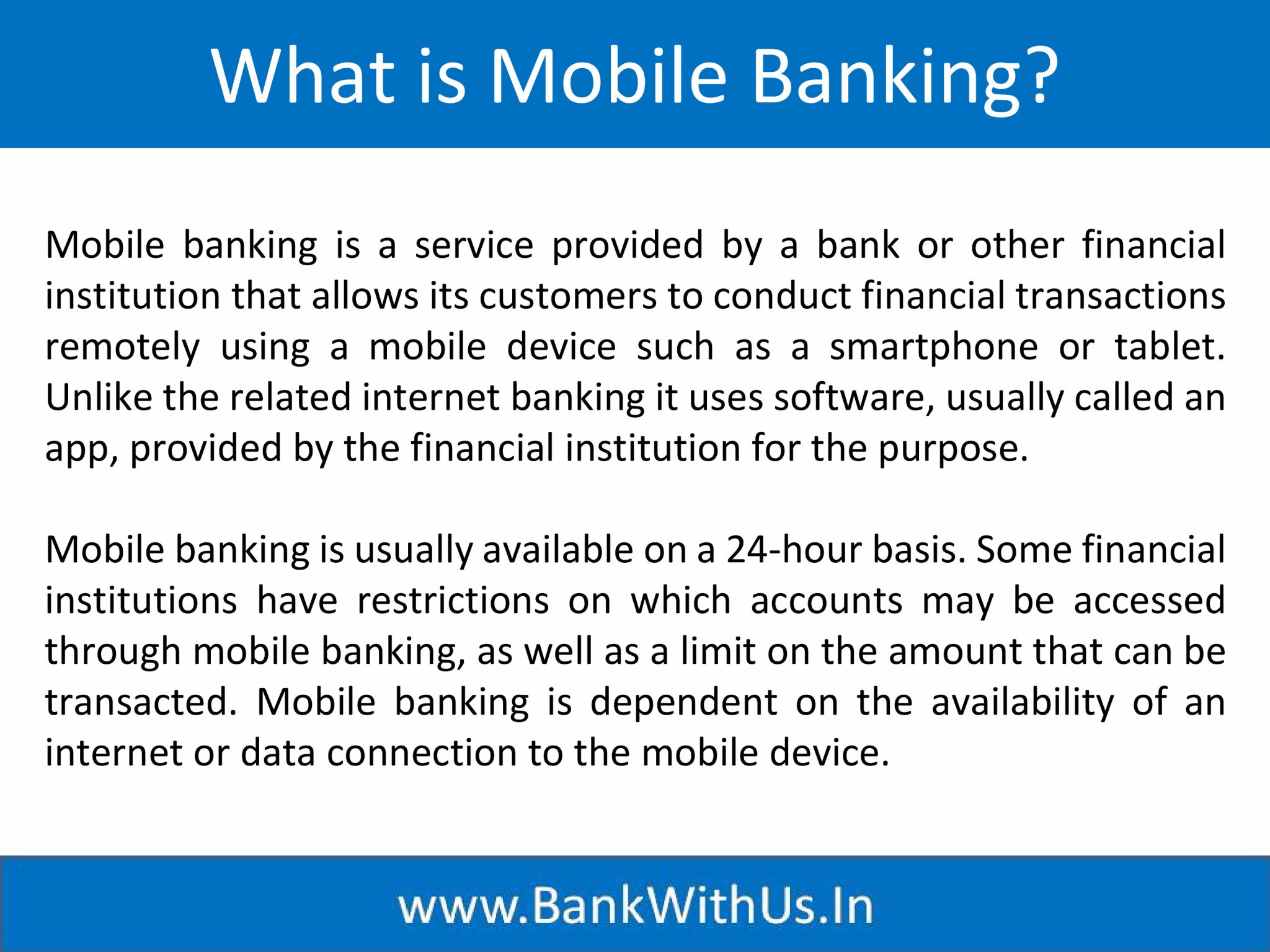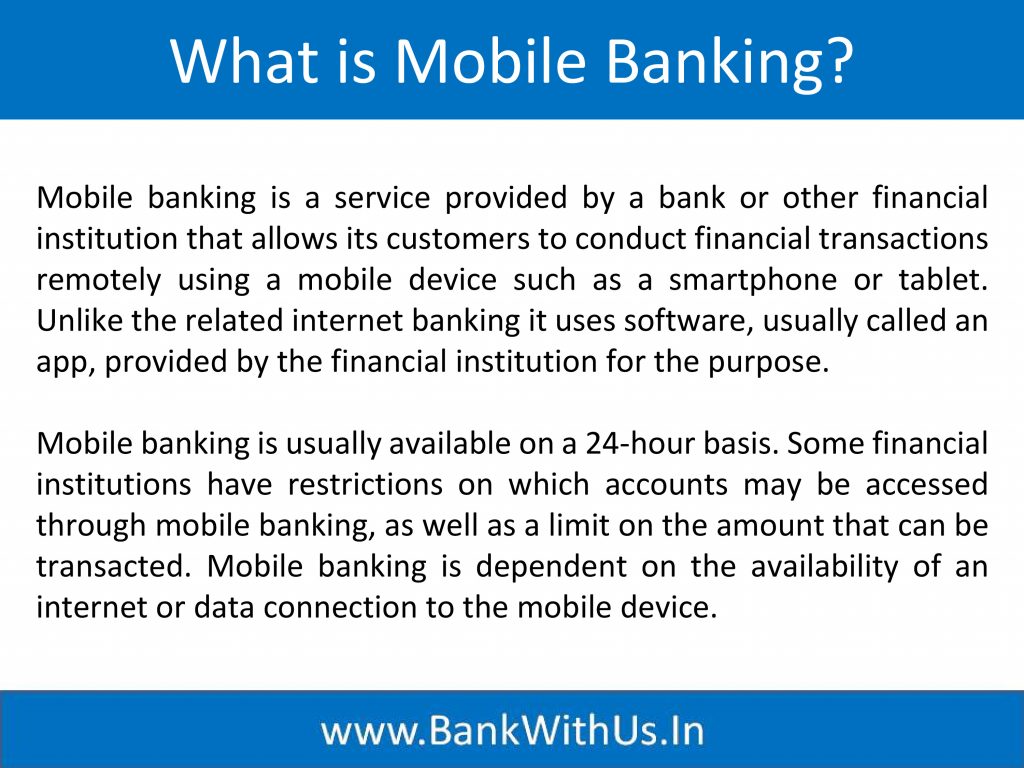 Video to Explain about Mobile Banking
Infographics to Explain about Mobile Banking