The account holders can transfer the money they have in their bank account to the other account. They can transfer the money to the bank account which is in the same bank and also to the bank accounts which are in other banks.
Basically, funds transfer is the process of transferring the money from one bank account to another bank account. The banks allow their customers to transfer funds using mobile banking, internet banking, etc.
While using funds transfer the bank account should know the account number of the receiver and also other details like his name etc.
Picture or Image to Explain about Funds Transfer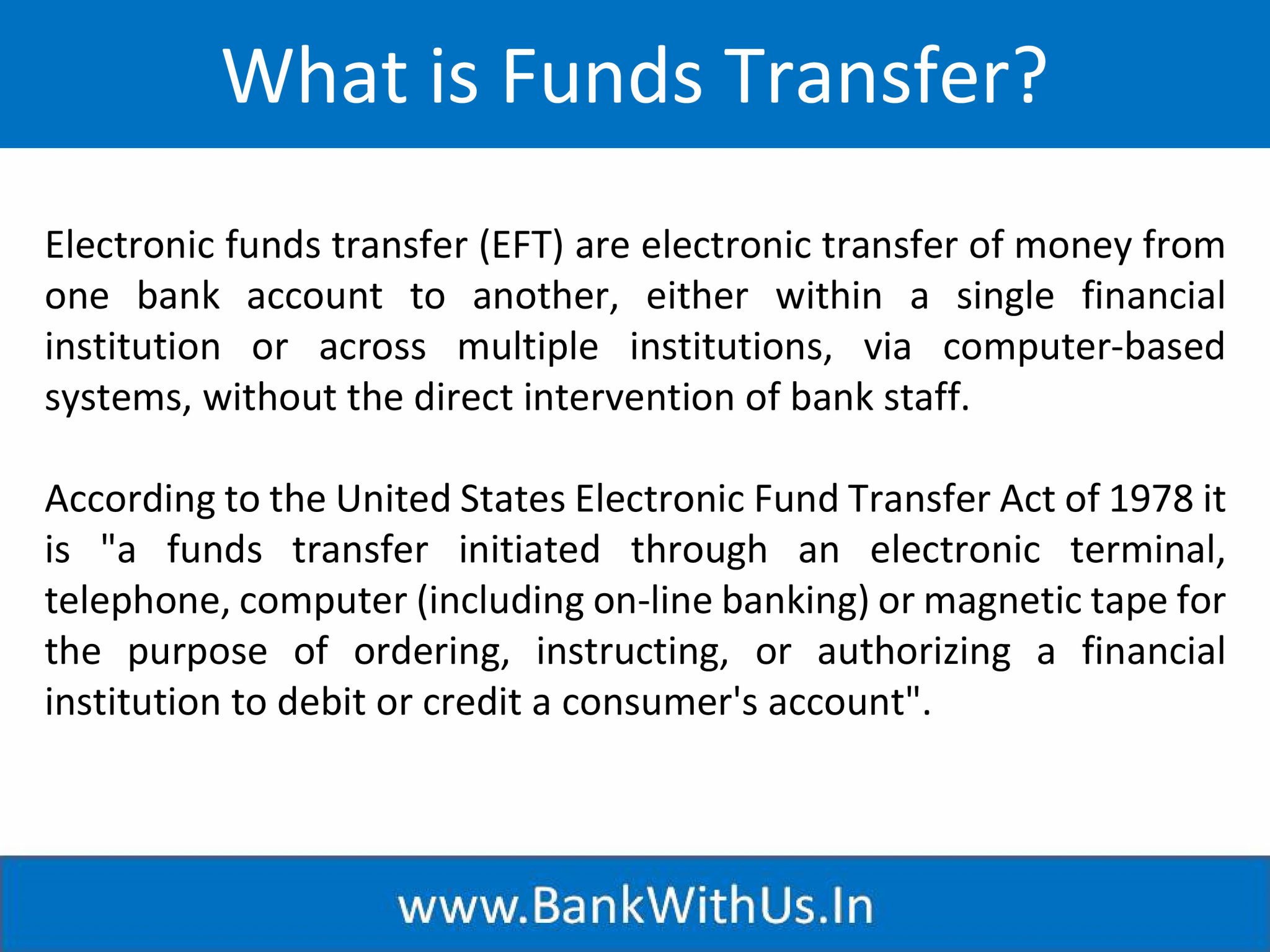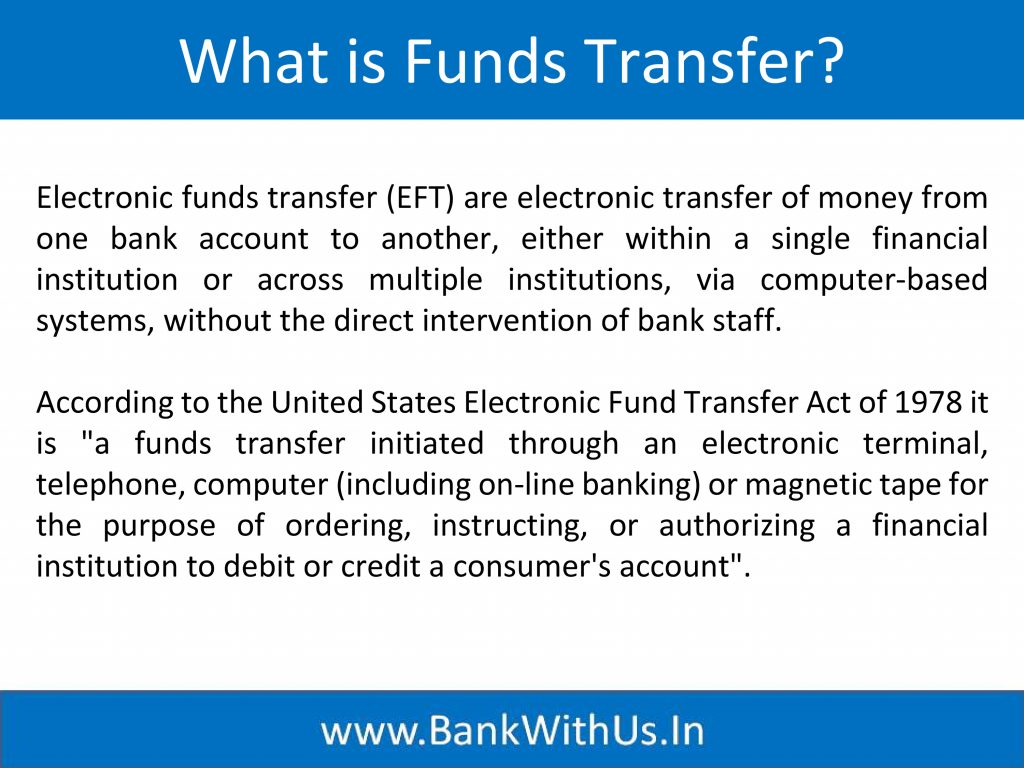 Video to Explain about Funds Transfer
Infographics to Explain about Password