There is centralization in the business management, just like that, we have decentralization too. If you are looking for information regarding what is decentralization. Then let me tell you that you have been landed on the right website here.
Because in this article of mine, I will tell you about what is decentralization along with that I will also tell you the advantages and disadvantages.
Before we proceed to the further part of this article you should know that centralization is one of the principles of management. But decentralization is not one among those principles.
What is the meaning of Decentralization?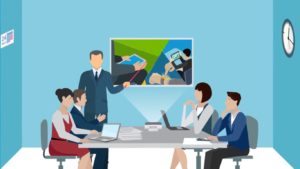 A decentralized organization is that in which the decision making powers are delegated to all the levels of management. The powers are not only concentrated within the top level management. All the employees working in the organization are given the authority to make decisions.
The power to make decisions are dispersed to all the levels by the process of delegation of authority.
Advantages of Decentralization
After the meaning, the next thing to be discussed are the advantages and they are as mentioned below.
The employees are motivated as they can make decisions.
Top level management can focus on critical issues only.
The employees will have more responsibility.
The lower level management has more knowledge about the problems faced by them.
Disadvantages of Decentralization
The disadvantages are as mentioned below.
The employees may misuse the freedom.
There is confusion about the decision making.
You can read more about the process of decision making and the types of decision making by following these links provided here.
Conclusion
So this was all about what is decentralization, I hope you are clear with all the information mentioned in this article. If you have any kind of doubts in your mind then you can comment down below.