Beneficiary Account is the bank account to which you are sending money from your bank account. You can add or delete the beneficiary account online using internet banking and mobile banking. There are two kinds and they are interbank and intrabank.
What is Interbank Beneficiary?
When you have a bank account in one bank and the beneficiary account is in another bank. Such account is called Interbank.
For example, let us assume that you have an account with the State Bank of India. And the other account is in Canara Bank.
What is Intrabank Beneficiary?
When the beneficiary account is in your bank itself it would be called the intrabank one.
For example, you and the person to who you are sending money have an account with Canara Bank itself.
Methods to Add or Delete Beneficiary Account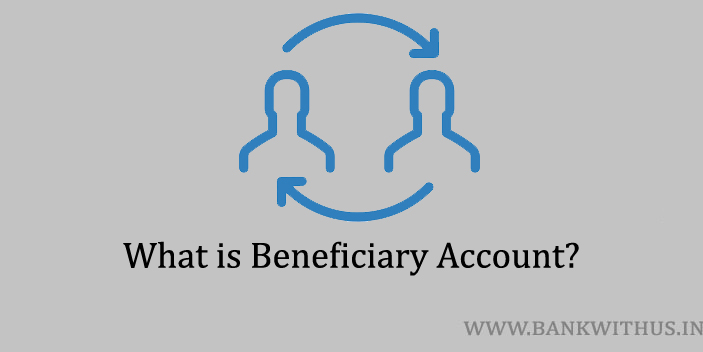 You can add or delete the account online using the internet and mobile banking. I have explained both the method below.
Using Internet Banking
Steps to Add or Remove Beneficiary Account Using Internet Banking:
Visit the official website of your bank.
Find the login button.
Click on the login button.
Enter your username and password.
Solve the captcha or verification question and login to your account.
Click on Transfers.
Select "Manage Beneficiary Accounts".
Add or delete the account from here.
Follow the on-screen instructions.
Using Mobile Banking
Steps to Add or Remove Beneficiary Account Using Mobile Banking:
Download and Install the Official Mobile Banking Application of your bank.
Open the application.
Enter your login details.
Tap on Settings.
Select Beneficiaries.
Tap on "manage".
Add or delete the accounts from here.
Things to Note
This is the general procedure to add or delete accounts. The steps may vary a little with respect to banks. But you will definitely get an idea of how you can add or remove accounts.
In some banks, you have to wait for 2-3 hours after adding the accounts for the activation purpose. And some banks also allow you to activate the beneficiary offline by visiting the home branch of the bank.
I recommend you to call the customer care of your bank. And speak with the customer care executive he or she will tell you the exact time it takes for the activation of the added accounts.
Once the account is activated you can perform funds transfer transactions. But if you want to remove the account from the list of beneficiaries then you can do that in real-time. Just select the account and tap or click on delete.